Walking and mental health: understanding the benefits
Walking doesn't just boost your physical health – it also benefits your mental health, too. Discover how to turn a simple stroll into a feel-good pastime this National Walking Month....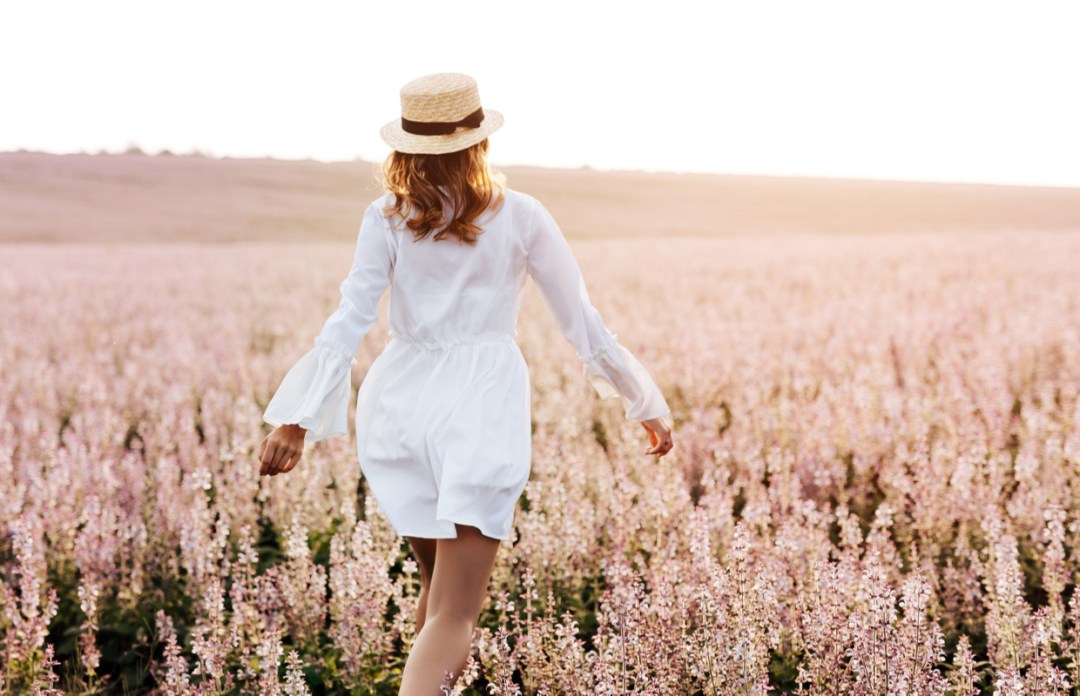 We're all aware of how good walking is for toning your muscles and boosting your heart health – but there's something intangible that walking does for your mood and mental health, too. As you'll know if you've ever headed outside with a niggling question in your mind, there's nothing that eases a frazzled brain quite like putting one foot in front of the other.
How does walking help our mental health?
'Our bodies are designed to move, and when we don't do that, pent up energy gets stuck inside and creates more stress,' says Jonathan Hoban, pioneer of walking therapy and author of Walk With Your Wolf: Reconnect with your Intuition, Confidence and Power (£14.99).
'We have a fundamental, primal need to walk – at least 40 minutes per day if possible. Time to walk helps re-energise your brain, calm adrenaline levels and create a sense of clarity. That's why when you return from a walk, you normally have the answer to an issue or any problems you may have been pondering about.'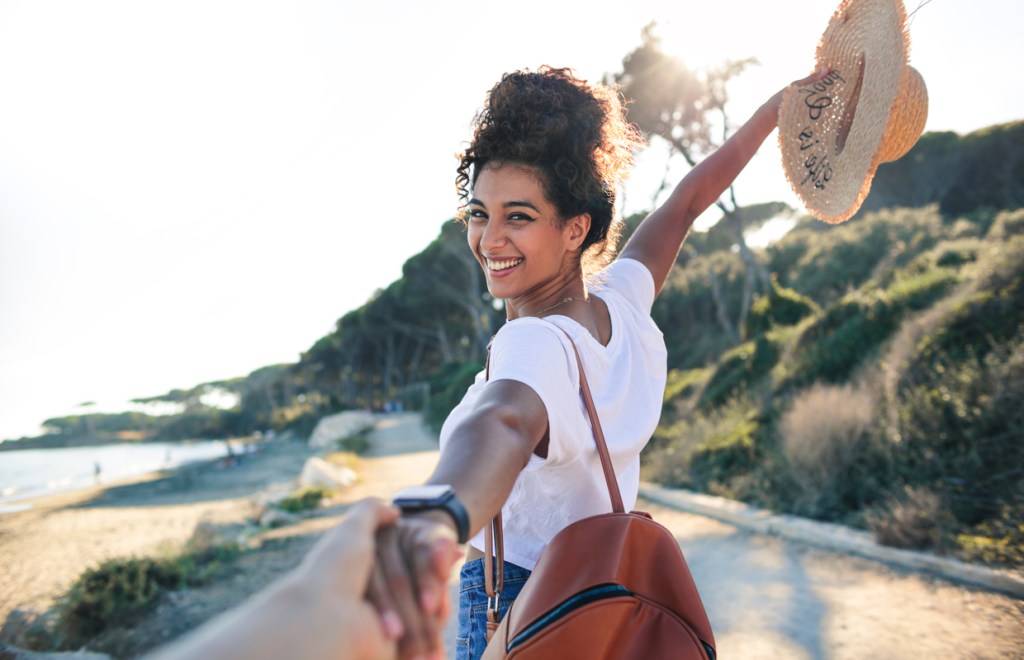 Professional Therapist Jonathan, who made walking part of his own daily routine years ago, now helps people decompress from everyday life, simply through walking, whilst in the process reducing depression, anger, high blood pressure, anxiety and even addiction problems.
'Sometimes it's one of the hardest things for my clients to do, but I make them schedule regular break alerts into their digital calendar,' says Jonathan.
'I recommend an hour of walking throughout the day – ideally a minimum of two 30-minute walks – to get your brain working at its best. This amount of time helps reduce your cortisol levels and calm down the adrenal glands. Too much of the stress hormone cortisol can cause increased anxiety and adrenal fatigue.'
So, put a note in your diary to go for a walk with a difference this National Walking Month. Try some of Jonathan's tips for releasing stress, resolving problems and setting your creative mind free, to discover the incredible mental health benefits of walking…
7 tips to reap the mental health benefits of walking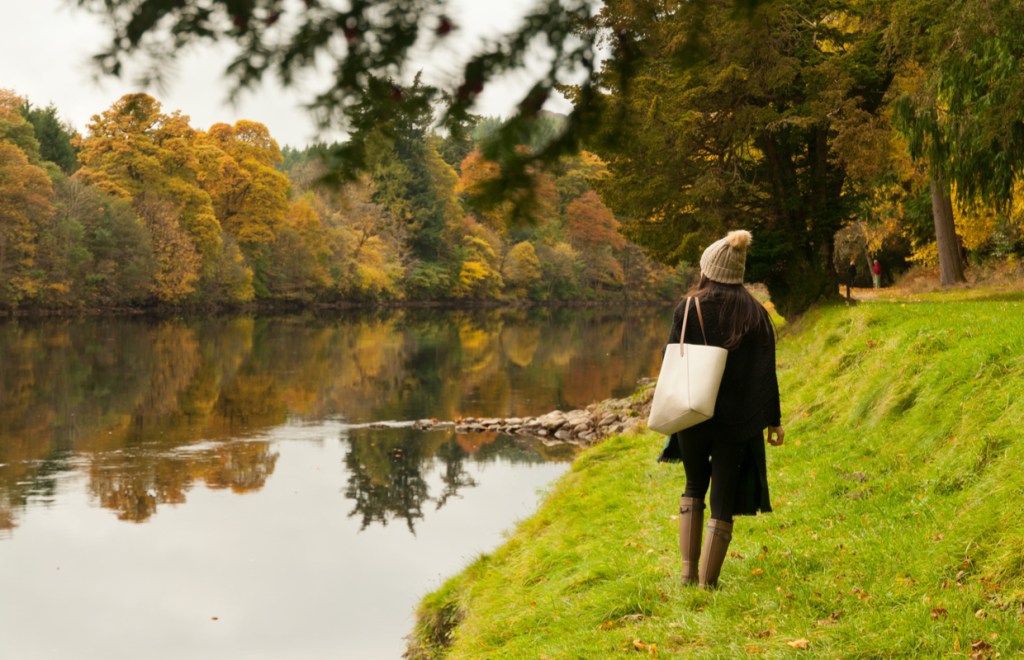 Go walking in nature or near a body of water
Walking provides a way to connect with the primal, animal nature that lies dormant inside you, according to Jonathan, who uses the metaphor of an 'inner wolf' to represent his own wild nature.
'We have disconnected from our sense of intuition, and we tend to try to think our way out of problems rather than feel our way out,' he says. 'Walking helps you feel grounded in nature, which helps you remember you're a primal being. It creates a feeling of connection to the world.'
Science certainly backs this up. Walking somewhere green, even if it's just the local park, for five minutes helps improve your sense of wellbeing and lower your risk of mental illness. This was discovered in an analysis of 1,252 people from different backgrounds across the UK.
For even greater benefits, just add water; natural landscapes combining green and blue – whether lakes, rivers, ponds or the sea – increase wellbeing even further.
Power walk to dispel anger
Anger is a natural emotion, but if it's not effectively dealt with and dissipated, it can cause blocks in your body. This exercise is a great way to remove pent-up anger from your system: 'Warm up with a gentle five-minute walk. Then, think about why you're angry and start walking as fast as you can,' says Jonathan.
'Walk with purpose – swinging your arms fast and strong for up to four minutes if you can. Then taper down. Aim for at least two minutes of slow walking, then speed up for two, then one slow; one fast. When you're done, note your anger levels.
'Walking quickly, pumping your arms up and down with the intention of driving out negative energy helps release the stress you'd otherwise internalise. This way, your body is able to physically express itself as an alternative to vocally expressing that anger,' Jonathan explains.
Turn off your tech when walking
If you're one for walking and talking or listening to things on your phone, Jonathan advises occasional time off from your device. 'Having your phone open and to hand is the mental equivalent of simultaneously engaging with an actual diary, camera, TV, radio and more.
'All the apps and notifications lead to retinal overstimulation, as your brain can only process so much,' says Jonathan. 'Taking adequate walking breaks helps you manage your stress levels, and turning off technology for the duration means you're creating a natural boundary in your day.'
Walking can help you beat cravings and addiction
Not only can walking help people manage dependencies on nicotine and other drugs but it can even help banish food cravings, according to a study from the University of Exeter, where it was found that just 15 minutes of walking stopped regular chocolate eaters experiencing their usual cravings both during and after the walk.
The reason you feel so good after a walk could be to do with the impact of your feet hitting the ground. Researchers in New Mexico found the rhythmic motion helps boost the blood supply to your brain.
Tune in to your senses while out on a walk
Mid-way through a walk, find somewhere quiet to sit for a minute. Close your eyes and breathe through your nose. What can you smell? Concentrate on the feelings and associations that come up. Does the smell remind you of a colour? Or a shape?
'What comes up for you can be an indication of how you are feeling inside. Perhaps you need some healing? Take some time to consider your present state,' says Jonathan.
Go walking with others for greater mental health benefits
If you're going through a stressful time, there's good reason to make your walk a family affair, join an organised group walk or persuade friends to join you.
Group nature walks have been linked to significantly lower levels of depression and enhanced wellbeing, especially in those who had recently gone through a stressful life event, according to a study done at Michigan University.
Develop self-compassion through walking
Jonathan believes many of our mental health issues stem from a feeling of shame or inadequacy. 'Before a walk, write down in a journal how you're feeling. Notice your inner narrative: is it critical? Do you feel like a victim?
'After a walk of at least 20 minutes, aim to write a more nurturing script. Talk to yourself in a way that a kind parent would do if they were encouraging their child.'