Travel: A scuba diving adventure for heartbreak
Reeling after the end of a tumultuous relationship and in desperate need of calm and clarity, Penelope Granycome immersed herself in mystical Egyptian waters for solace and a new perspective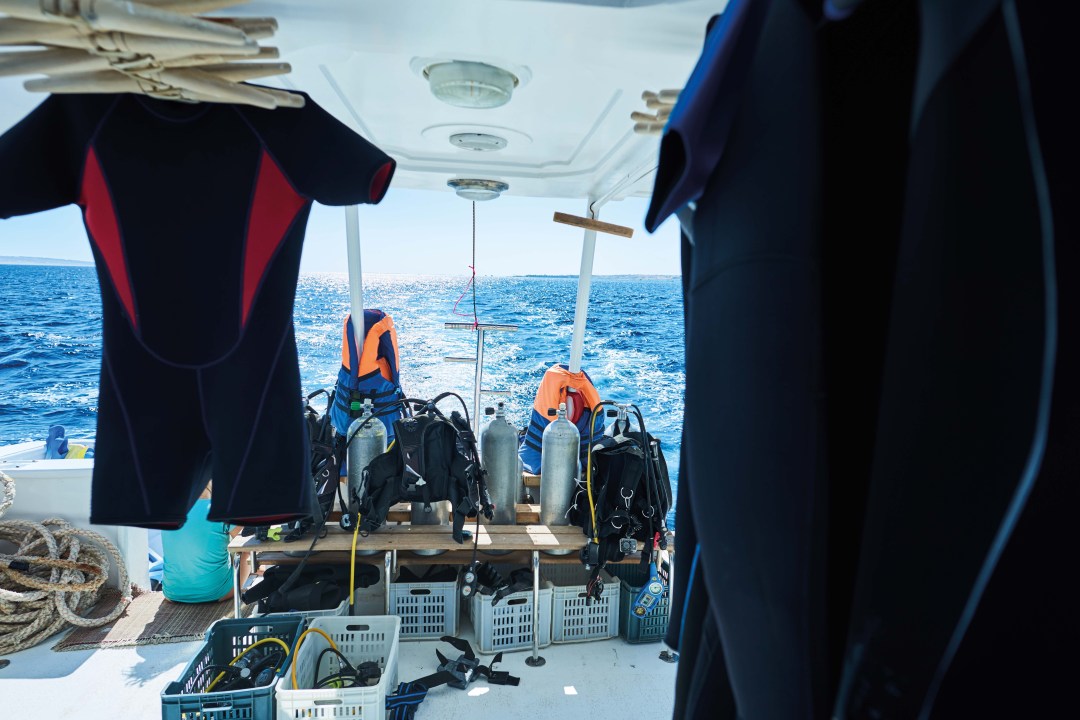 4 minute read
It was my first night dive. The sea sparkled like an underwater disco as bioluminescent plankton danced enchantingly all around us. As we bobbed peacefully alongside it, our limbs drifting like aliens moving through nature's magical light, a deep and curative joy seeped through my veins.
When I first learned to scuba dive in Hawaii in 2008, I had no idea of the impact it would have on my emotional wellbeing, healing parts of my heart I believed would never heal and challenging every self-doubt and fear I harboured. For all the physical, mental and technical challenges that accompany learning to dive – the indignities and 'failures'; the nerves and wanting to bolt – being beneath the surface of the ocean has evolved into a cherished and transformational part of my life.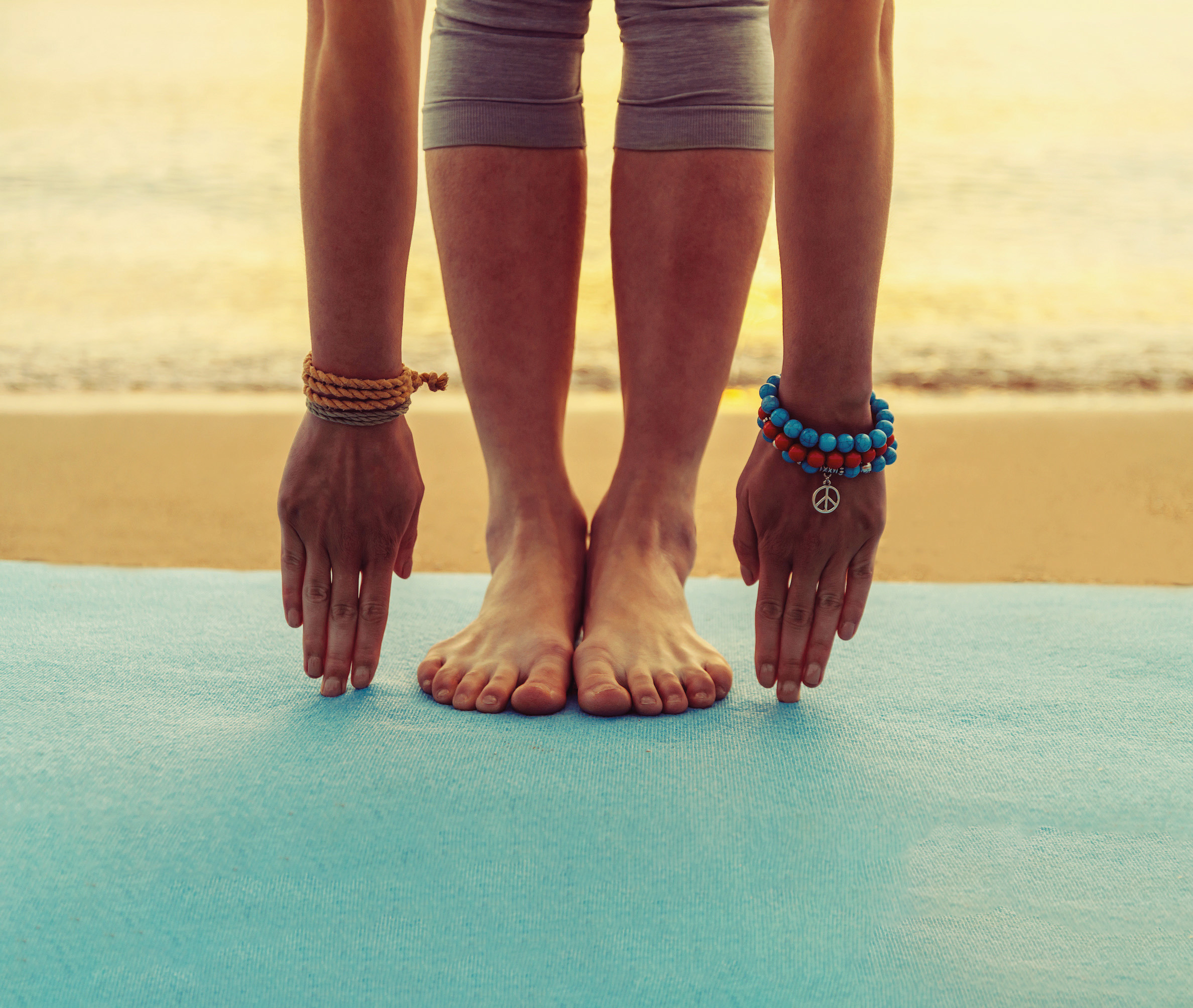 Mend my broken heart
I had dived sporadically in the United States after a Professional Association of Diving Instructors (PADI) advanced open-water diving course. In 2010, I broke up with my American boyfriend and catapulted into a new relationship in London, head over heels in love. I quickly moved in with my new man, ignoring countless red flags and maintaining what I thought was a perfect relationship until, suddenly, it was over and I was left heartbroken.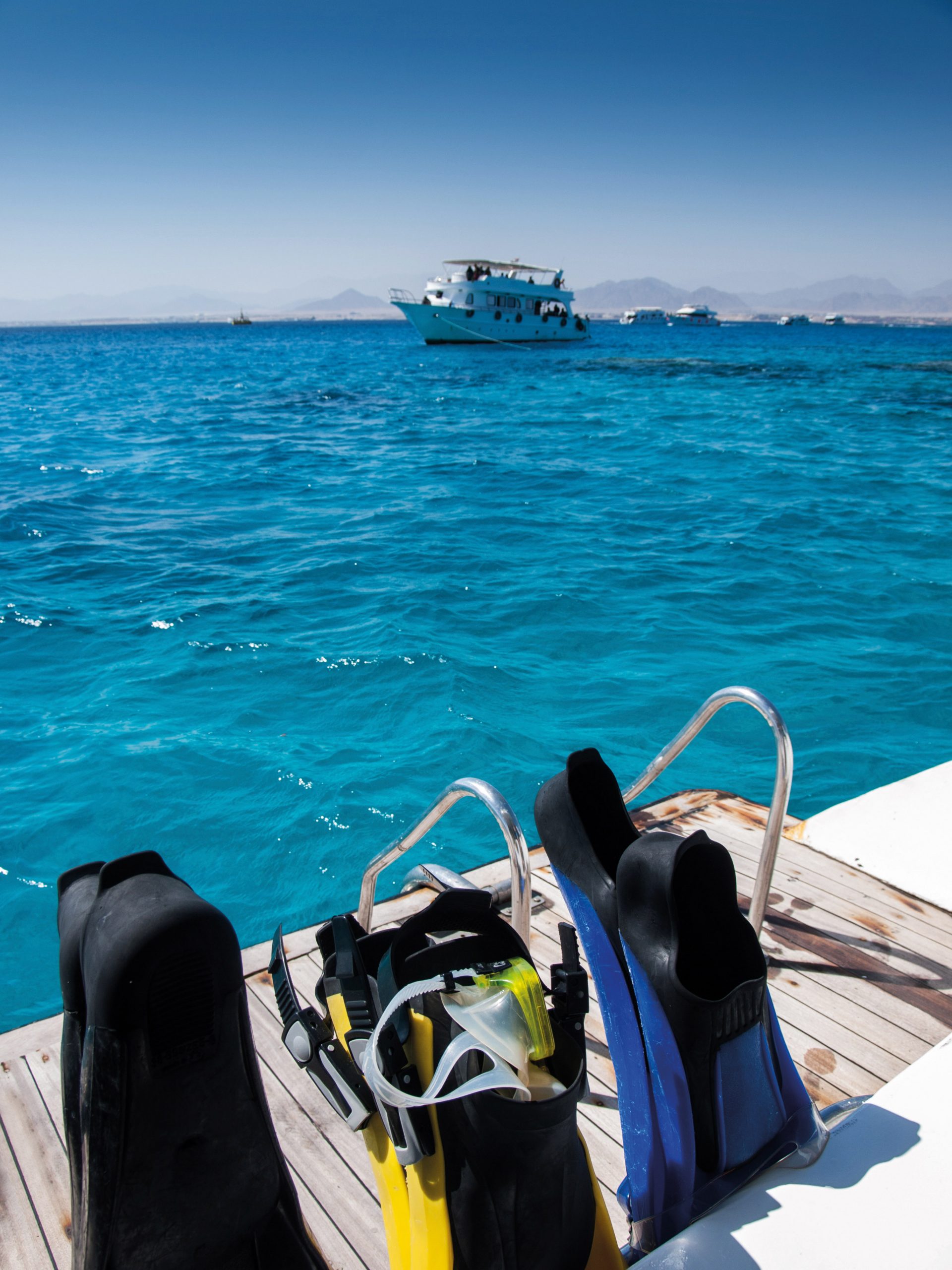 I needed to escape the walls of my mind, so I booked a yoga and diving holiday in Egypt with two wonderful instructors, Barbara Gordon and Monica Farrell. It sounded ideal: mornings of deep relaxation and breath work with Barbara in preparation for diving with Monica, a former technical instructor and also a yogi. As I landed in Egypt and chatted to Barbara on a hot, dusty drive under the stars to Dahab, I felt a new chapter unfolding. Maybe there was a life after anguish.
I joined Barbara on the yoga mat overlooking the Red Sea, as she honed in on the tension in my body and breath. As she guided me through deep abdominal breathing under the Egyptian sun, I felt myself begin to relax. After a nourishing breakfast of pancakes and fresh fruit, I met Monica to kit up and enter the water, where she immediately put me at ease. Her ethos was that nothing about diving with her should be stressful or intimidating. Dives with Monica set a revised precedent in my experience of diving. She taught me to enter a calm state; my breath deep in my belly, rather than in my chest – a crucial factor for buoyancy, slowing air consumption but also clearing my thinking in a meditative way.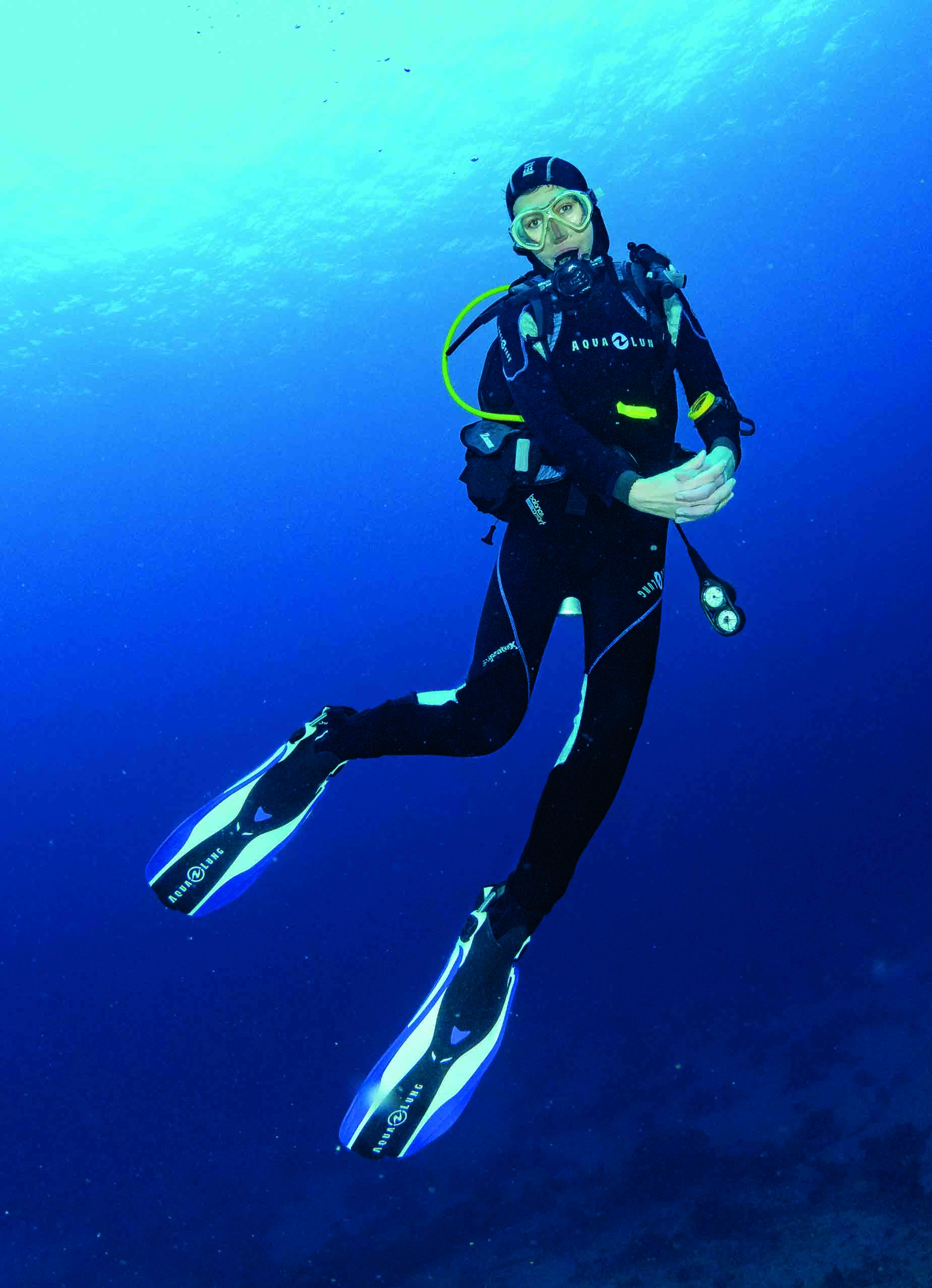 Wild connection
Monica's powerful spiritual insights into the restorative powers of the sea instilled a yearning to venture further below the surface of this beautiful planet. I felt my fear of being unlovable begin to disappear as I connected with this sacred, natural space. Between dives, we would sit, wetsuits half peeled away, sipping mint tea and talking about the curveballs life can throw at you, and the importance of keeping an open heart.
The sea can be unforgiving, untameable and groundless, just like life, but it also held me when I trusted it, and myself. My heart was still in pieces but, on one dive, I felt bliss through my entire being when swimming up a reef in bright sunlight. Skimming over a massive lion fish, I had an almost out-of-body experience, crying into my mask. Another beautiful aspect of being underwater is that you can be alone with your emotions without self-consciousness, in silence and privacy – but, because you check in with your diving buddy for safety, or because a beautiful animal is right there in front of you both, you share indescribable moments, too.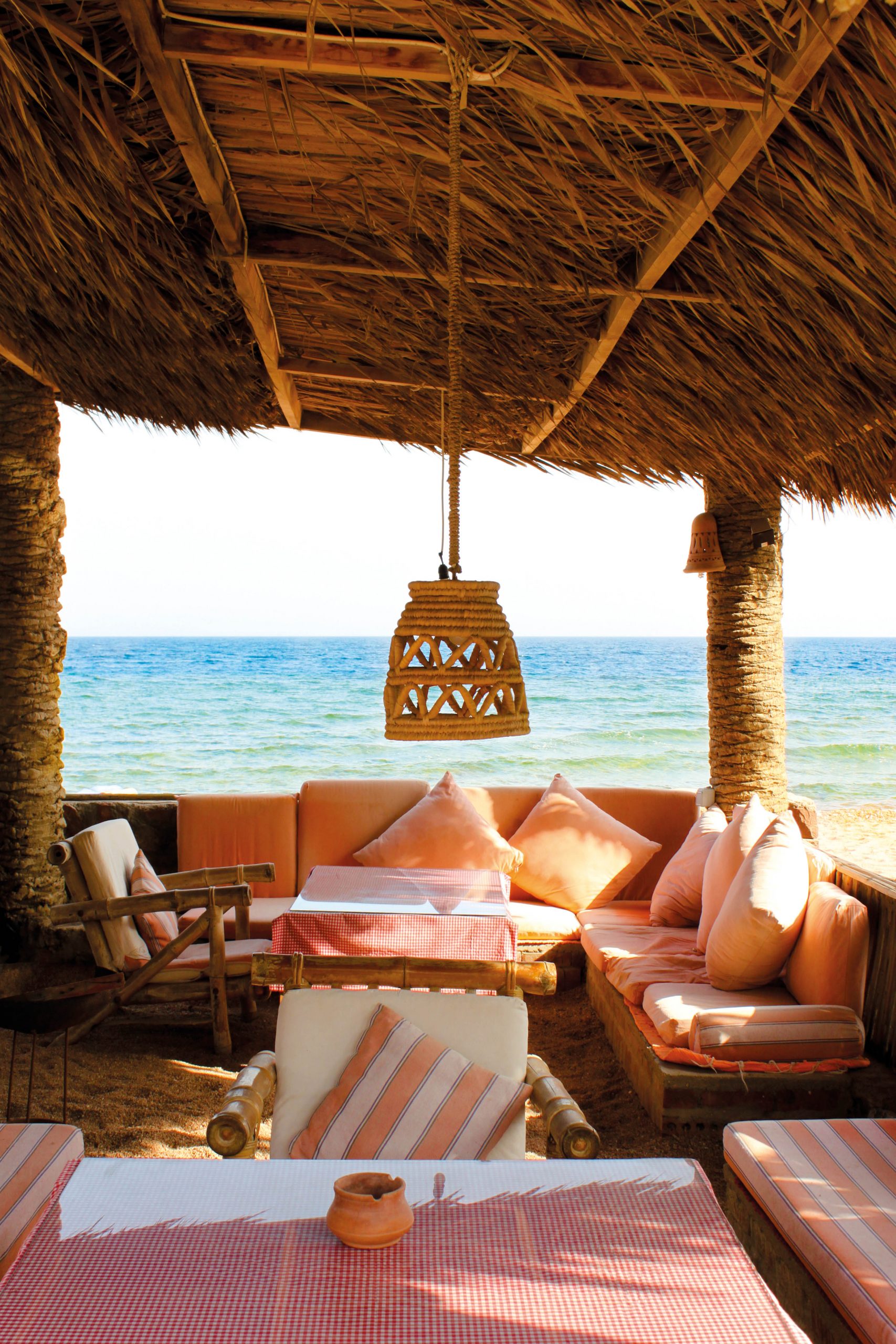 Rescue at sea
Diving is a beautiful fusion of meditation and physical effort. Yes, it's a technical sport and the physics and training, as well as your fitness, need to be taken seriously, but recreational diving has given my mind rest from its chatter, in an underwater practice that stills the soul. Diving has saved me from loneliness and anxiety, it has sent happiness coursing through my body, reduced me to tears at the phenomenal beauty of our world – and it never fails to make me smile more than I ever thought was possible.
Explore the ocean with Sunray Yoga, which offers a variety of experiences. Price start at £449 pp for a week in a twin room in various locations; scubatravel.com. For more about PADI courses in your area, go to padi.com. For advice on travel to Egypt, go to gov.uk/foreign-travel-advice/egypt
Images: Getty; Cat Briggs