How to embrace sustainable fashion
Kate McGuire helps us embrace sustainable fashion and feel good about ourselves. That's a trend we like!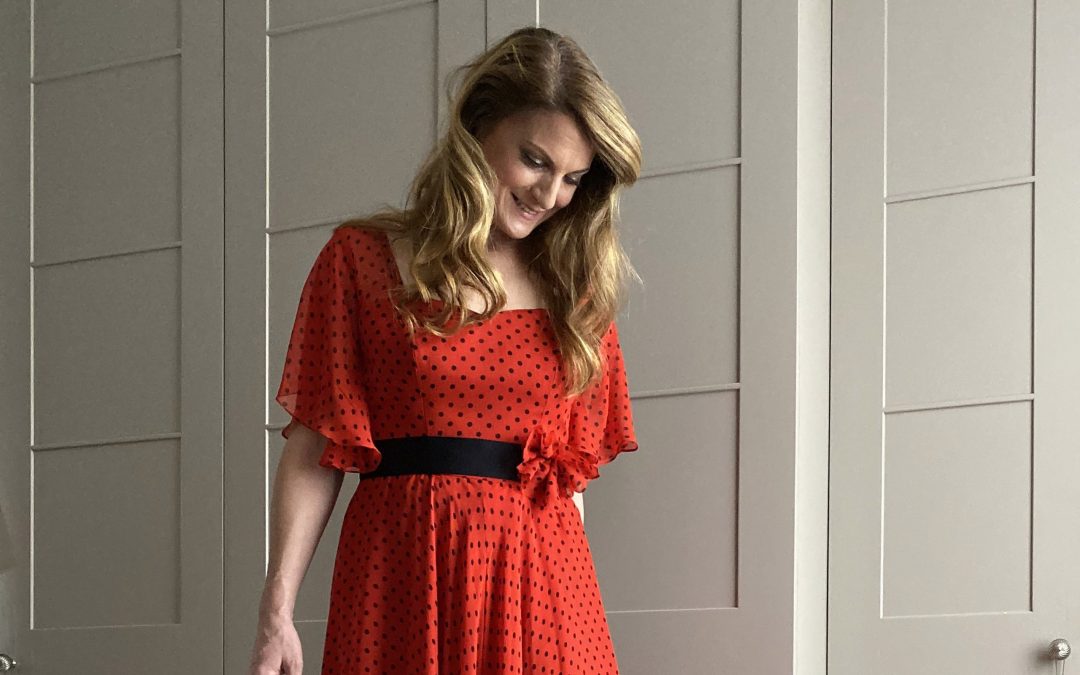 6 minute read
We all hang onto clothes that are too small for us, hoping that one day we'll fit into them again – but this constant reminder of being 'the wrong size' does nothing for our self-esteem. And what a waste of pieces that we obviously love!
Here's the thing – we don't have to change our bodies to fit into our clothes, we can change our clothes. Forget the diet, gruelling exercise or breathing in and risking the embarrassment of a split seam, conversion enables us to let out our clothes and create stunning 'new' outfits that make us feel great.
A vintage 'find'
Chloe Dale-Jones, a teacher and mother, has focused on other people's needs for years while she has taken a back seat and lost confidence. She brought me a dress her mother had given her 20 years ago.
'I first remember wearing it for my friend's 18th birthday and feeling incredible,' said Chloe. 'I kept it because I love it but now I can't do up the zip, my arms feel exposed and it's depressing seeing those fleshy, bulgy over-bra bits.'
This conversion had powerful potential. I couldn't wait to make the dress her mother had given her fit Chloe again and reawaken her hibernating self-confidence.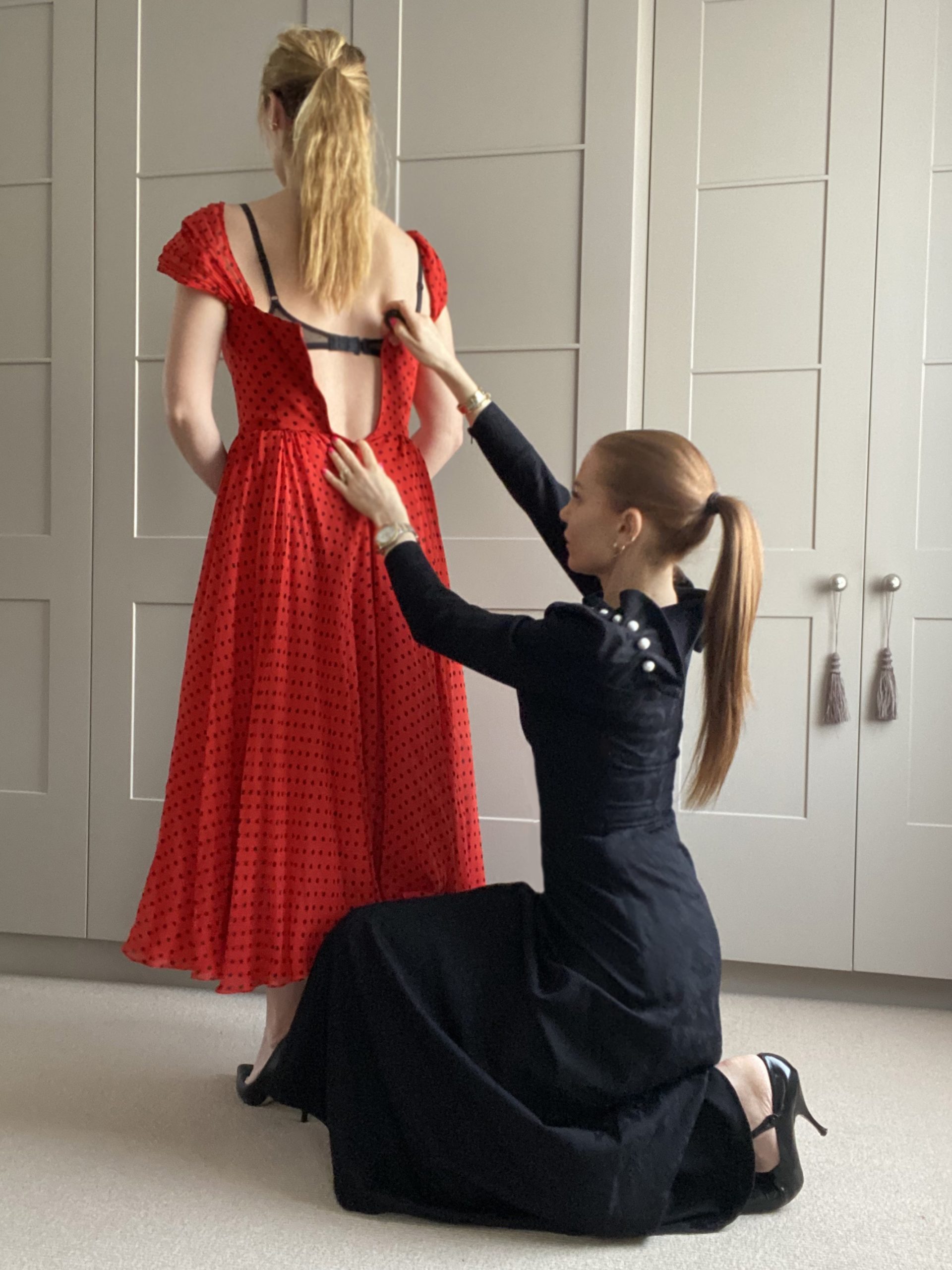 We removed the skirt and reduced the gathering to make it more flattering. The excess fabric was used to construct new shoulders, add sleeves and insert panels down the side seams to widen the back. The remnants became a corsage to wear on the new ribbon belt. A creative original with sentimental value!
'Seeing myself in this dress is so special,' said Chloe. 'I can't actually believe I can fit into it again and I love the sleeves. I can feel a little spark of confidence inside; it's made me realise that I can actually look all right. My friends call me 'Mrs Scruff-bag' – they won't believe it when they see me in this!'
Clothes that are too small can easily be made to fit and, when our clothes fit, we feel amazing. Get creative, get converting and have fun – your neglected clothes are an incredible, sustainable source of 'new' fashion. We might as well look fabulous while we save the planet!
Did you know? Most of us wear only 20 per cent of the clothes in our wardrobes. Conversion means creating dream outfits out of the ones you already own. Can't sew? You don't need to! The machinist at your local dry cleaner, or a tailor, can do the alteration for you.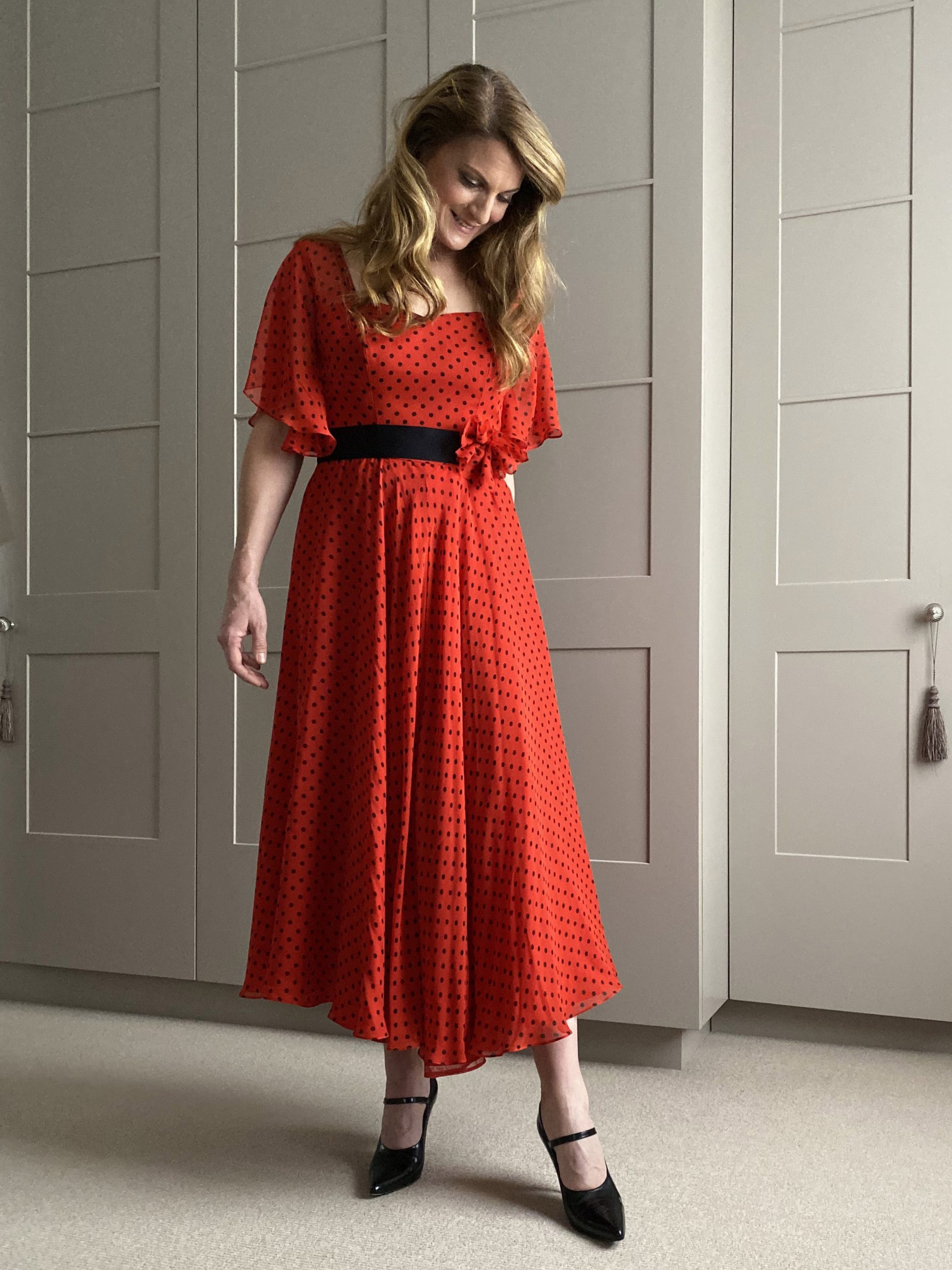 Tips for letting out a dress
Kate McGuire shares her dressmaking secrets
Find spare material in the hem, a matching fabric belt or cut from the gathers of the skirt.
Open up side seams and insert fabric panels to create space.
Add extra width by inserting fabric or wide ribbon into the seams from the underarm to hem. Do the same to let out the sleeves.
Replace the zip with a wider, chunkier version to add up to an inch.
Kate McGuire is a sustainable fashion activist and founder of the #conversion movement at convertedcloset.com