Yoga: boost your emotional health
Bo Forbes, founder and director of the Center for Integrative Yoga Therapeutics, explains why emotional health comes from keeping calm and preventing anxiety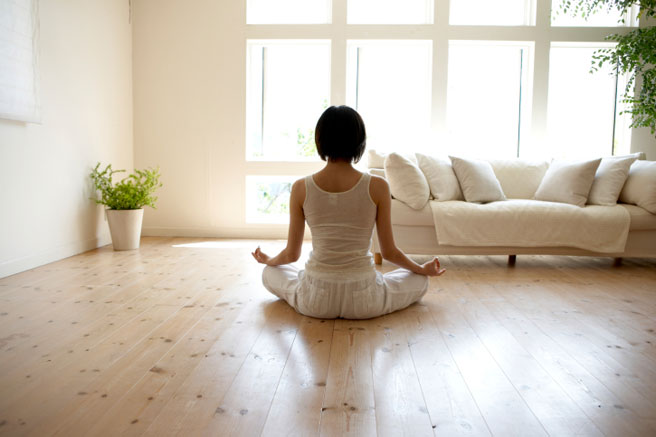 The most important aspect of emotional health is that we learn to be present with our emotions: to feel them fully, and then let go and return to centre.
Whether you tend toward anxiety, or even feelings of depression, or a mixture of the two, emotional health requires a dynamic balance between activating and resting parts of the nervous system. Here are three practices that help you do that:
Deepen your breath: Take 3-5 minutes to connect with your breath. Breathe in and out through your nose: nasal breathing naturally slows your heart and calms your nervous system. If you're comfortable with nasal breathing, try lengthening your exhale and making it longer than your inhale. If this is comfortable, you can let your exhale be twice as long as your inhale. Notice the difference in the speed or nature of your thoughts, and in your sense of inner awareness.
Your body can carry the physical effects of anxiety or depression, becoming chronically tense and pain-filled. Restorative yoga, a relaxation-based practice, promotes relaxation in the body and helps change the physical patterns of anxiety and depression. Try Supported Butterfly, a transformative, mood-lifting pose.
Practice yoga mindfully. Slow down your practice and lengthen the transitions between poses: this makes your practice more challenging, and involves the core of your body. Involving the core body in this way is incredibly grounding for anxiety and energising for depression. Try Therapeutic Sun Salutations too.
More inspiration:
Read Women are too emotional. Really? by Jane C Woods on LifeLabs
Try our new online course: 'How to Use Yoga to Transform Your Life', a 30-day online yoga course with Movement For Modern Life's Kat Farrants. Available for a limited discount launch price for the full course of £47 (worth £99), click here.