Must have natural beauty products
Eminé Kali Rushton, explains why Psychologies promises to continue to champion and promote Real Natural products and help you navigate your beauty buys with more confidence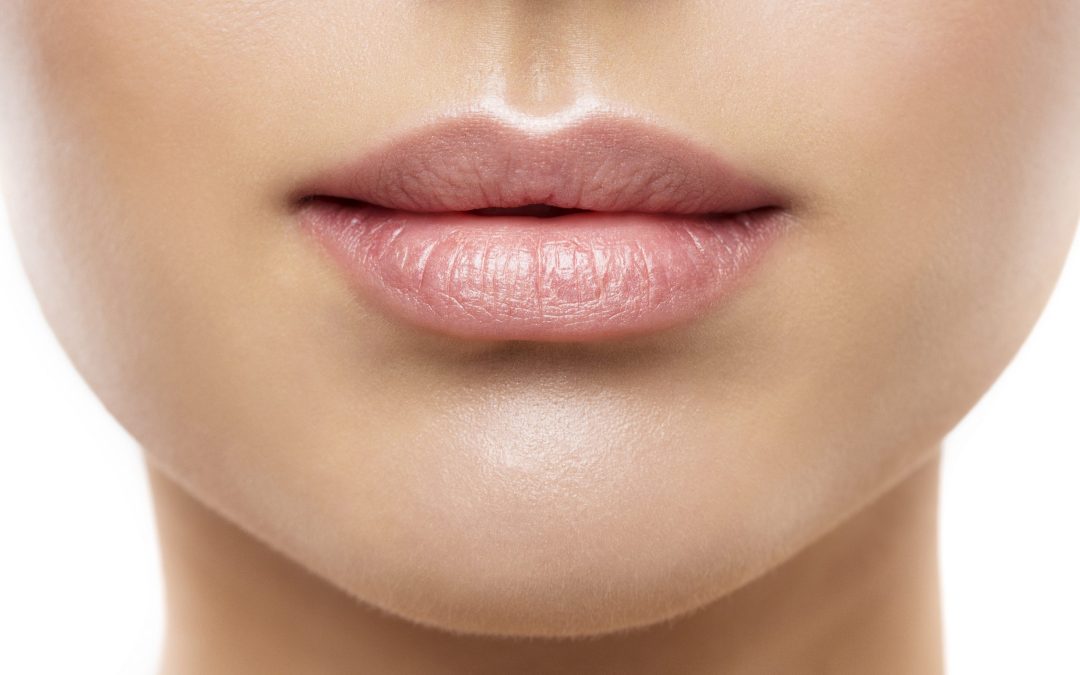 4 minute read
There are simple reasons why I choose natural products over synthetic ones. Without fail, I find that my body and skin are healthier the more I align my choices with nature. Whether it is taking an excipient-free, food-grown magnesium supplement, or moisturising my body with a 100 per cent organic, cold-pressed oil, by simplifying my choices and removing as many unnecessary synthetics from my routine as I can, I lower my body's overall toxic load. While I cannot live in a pollution-free world, I can choose to eat whole foods, massage my skin with natural oils, and support myself holistically with everything from massage and meditation to yoga and walking in nature. My beauty choices are an extension of my lifestyle choices – simple, pure and natural.
Essential information
The EU has banned 1,328 chemicals from use in cosmetics – including formaldehyde, asbestos and coal tar – which are known, or suspected, to cause cancer, genetic mutation, reproductive harm or birth defects. The Unites States Food and Drug Administration, by comparison, has only banned or restricted 11.
Given that, at the time of writing, Britain is in the process of striking trade deals with the US, there has never been a better time to get clear on what goes into the products you purchase (and, yes, if they come from the US, you may want to take a closer look). My safeguarding apps of choice are Skin Ninja (where you can check by brand, product and ingredient), Think Dirty and online database EWG.org, which is US-based and offers detailed breakdowns of the potential risk of all ingredients, from low to high hazard ratings.
This may all sound a bit 'conspiracy theory' but, if you're in any doubt about the potential harm a 'benign' beauty product could do, I urge you to read about Johnson & Johnson's recent $4.67billion payout to 22 women who believe they developed ovarian cancer after years of using its baby powder. In short, the impetus behind Real Natural is not a leap towards an increasingly 'clean' bandwagon – it's a real flag, waved high and proud, to champion those who are doing good things, naturally, and in whom we can invest our trust and money, with peace of mind to boot.
Complexities and nuances
Because we always want to offer you a balanced view of things (not even beauty is black and white), there are three caveats to natural: Being natural does not automatically make a product less allergenic or more suitable for sensitive skin. In fact, some of the most commonly cited irritants in skincare are essential oils. Everyone's skin is different and you are the best judge of your skin's response to the skincare you are using.
Natural isn't automatically synonymous with safety or efficacy, either. If improperly preserved, some natural oils can oxidise easily, leaving them rancid and full of skin-damaging free radicals. Ensure there is a sensible and trusted preservation system in use – most of our favourite brands come in UV-blocking brown, black, blue or violet glass, which naturally extends shelf life. Keep all products out of direct light, away from central heating and warmth, and minimise contamination by applying with a pipette, clean spoon or clean hands.
Some once-lauded natural preservatives degrade and produce free radicals in the same way, making them pro-oxidant (not good) rather than antioxidant, leading some smart formulators of natural products to choose stable, safe, yet synthetic, preservation for their otherwise wholly natural – and organically certified – products. Simply: do your research and use the resources mentioned.
Our promise to you is that every month we will continue to champion and promote Real Natural products and zone in on our favourites to help those trying to navigate the beauty aisles with a little more confidence and clarity.
The best lip balms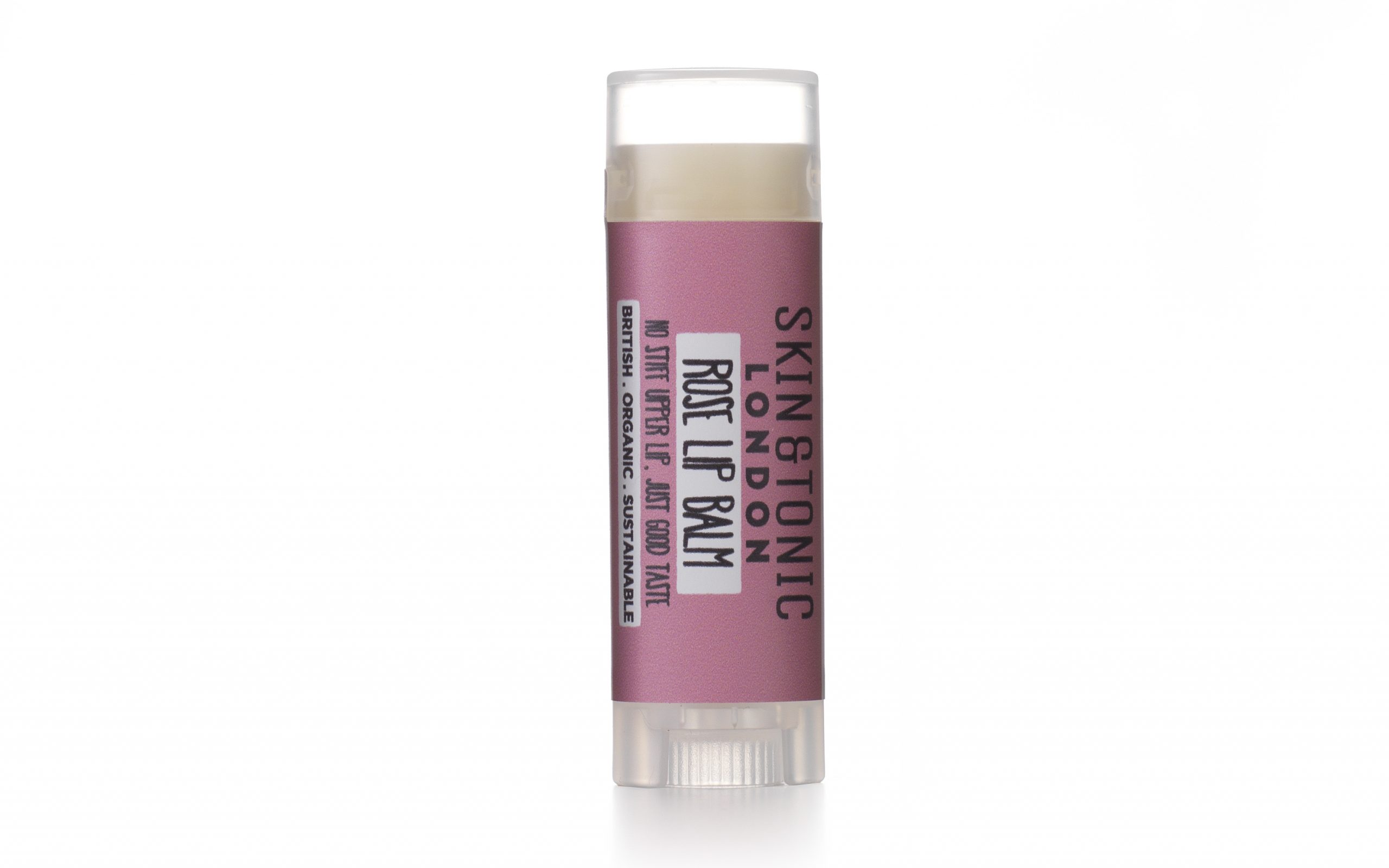 Rose Lip Balm, £3.50, Skin + Tonic
1. Smooth and soothe – skinandtoniclondon.com
Skin + Tonic Naked Lip Balm is a go-to comforter. Made with only coconut oil, shea butter and beeswax, it lubricates for ages, puts paid to chapped lips and fl akes, and does the job wonderfully well without fuss or frills. Their Rose Lip Balm is also exceptionally good – more emollient and less prone to hardening up in cold weather – and it has a lovely, rosy, kissable quality.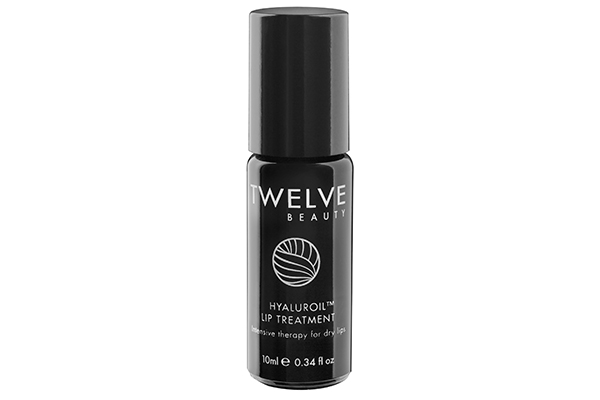 Hyaluroil Lip Treatment, £28, Twelve Beauty
2. Leading botanical – twelvebeauty.com
With lowest molecular weight hyaluronic acid, konjac root powder, organic cupuacu, argan and sunflower oils, this unctuous oil leaves a pleasing film that protects from dryness and heals chronically chapped lips. The vegan balm is formulated by natural cosmetologist, botanist and pharmacist Pedro Catala, and, having won several awards, is the all-natural botanical brand's bestseller.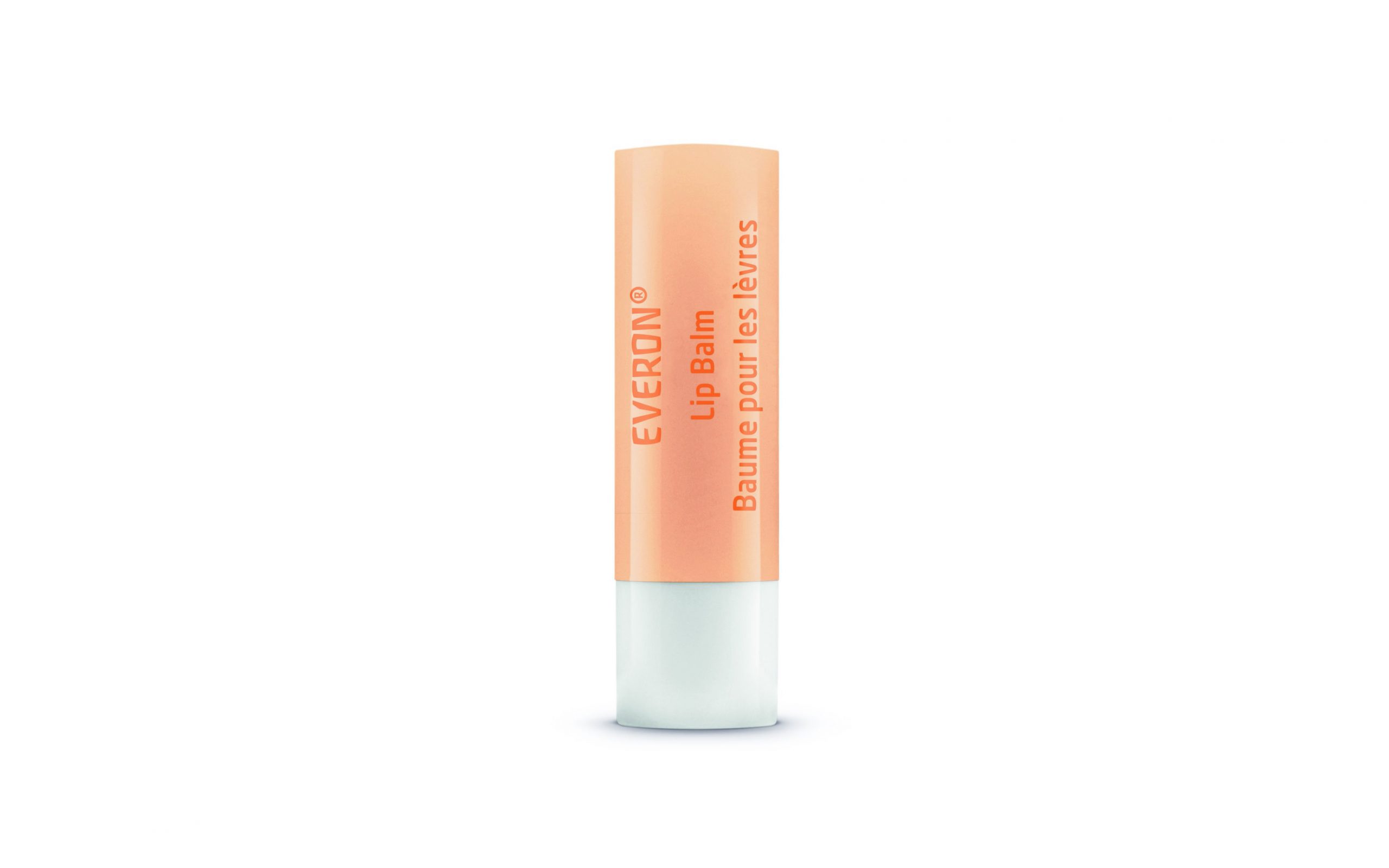 Weleda Everon Lip Balm, £4.95, Weleda
3. Wax lyrical – weleda.co.uk
I discovered Weleda Everon Lip Balm last year during the immersive Weleda Experience Day at their Derbyshire base. Beautifully formulated with rose, candelilla and carnauba waxes, shea butter and jojoba oil, it leaves a lovely sheen on the lips, is deeply moisturising, with remarkable staying power. It also has a pleasing, naturally clean and delicately rosy scent. Just lovely!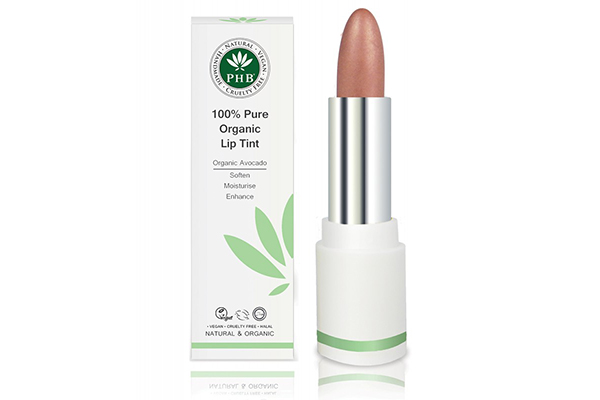 100% Pure Organic Lip Tint, £11.95, PHB Ethical Beauty
4. A lick of colour – phbethicalbeauty.co.uk
It's not often that a pretty shade is equally matched by moisturisation, but these 100 per cent natural lip balms, in six delightful hues – from subtlest nude to vibrant mulberry – contain organic avocado and argan oils to soften, hydrate and repair dry lips. Beautiful minerals provide a gentle sweep of sheer and subtle natural-looking colour and lips are supremely comforted for hours. Best of all, a slick of balm doubles up as a face-brightening boost, too – time-saving and skin-salving, and they will suit even the most sensitive skin.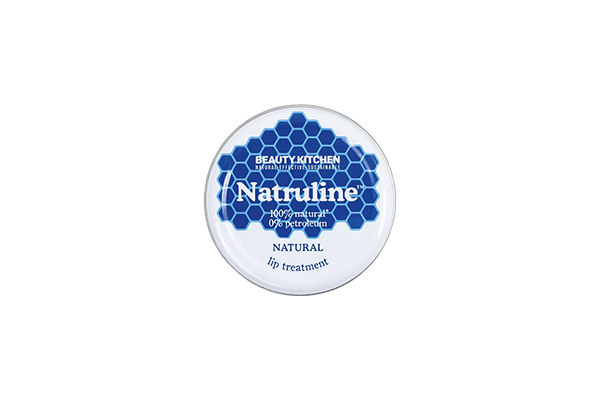 Natruline Lip Treatment, £2.99, Beauty Kitchen
5. Winning recipe – beautykitchen.co.uk
Scientifically proven to hydrate for up to eight hours, this simple mix of beeswax, castor oil and carnauba wax provides a petroleum-free alternative. There's also a vegan version without beeswax, made from castor seed oil, castor oil and carnauba wax. The little tins are made from recycled cans – impressive!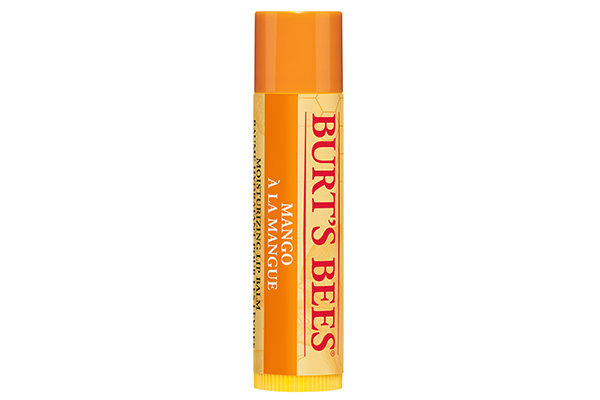 Mango Lip Balm, £3.99, Burt's Bees
6. Cream of the crop – burtsbees.co.uk
I have been using the more moisturising variants of these balms for a decade: Vanilla Bean, Coconut & Pear, Mango and Honey are my frontrunners, for moisturisation and scent. Having been to the North Carolina HQ, I've an extra fondness for them – having seen the raw natural materials in gratifyingly simple action. I find the peppermint variety too astringent, but the wax and natural oils in my favourites are dreamily creamy.
Main image: Getty