Clear your mental clutter
Feeling overwhelmed? Writer Juliet Davey looks at ways to take back control of our minds and time and create more balance in our lives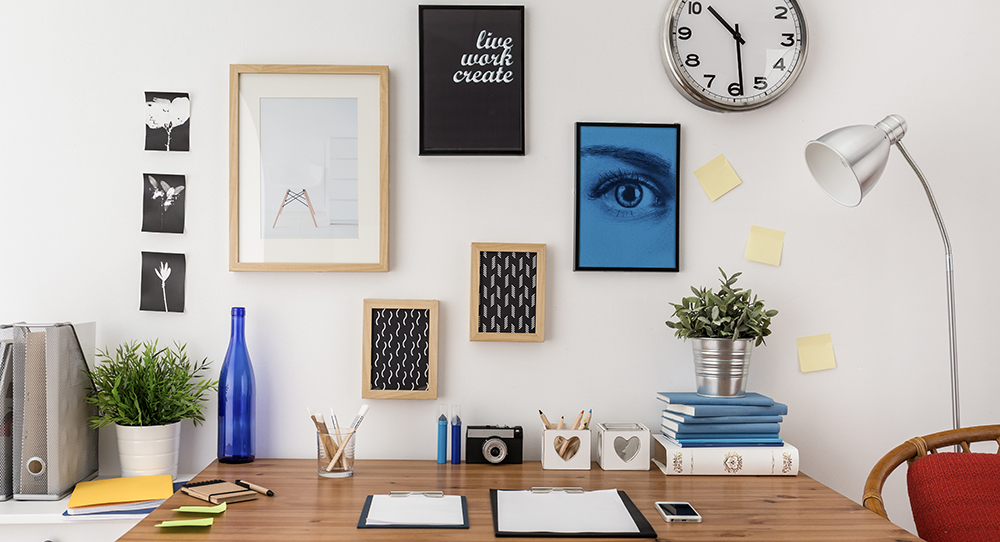 I was pushing tirelessly to have more autonomy, diversity and variety in my working life. And I was sustaining myself through the creative work that I loved. But I felt exhausted, like I was constantly catching up, completely overwhelmed.
My focus had been everywhere and I had taken on too much and my head felt like a tangle of incoherent thoughts. Concerned that this anxiety would hinder my ability to meet my deadlines, I realised it was time to declutter my mind.
But where do we start unravelling the myriad of thoughts that lead us to feeling overwhelmed? Here are three ways to get back on track:
1 Get organised
When we have too much on our plate it can be difficult to find order in our lives. My anxiety alleviated greatly when I asked myself: 'what is important in my life?' Using this as a starting point, we can identify where we should be focusing our efforts.
In my case, asking myself this resulted in the creation of a personal mission statement – a one-line sentence defining my life's purpose. This took some considerable deliberation. From this I was able to work my way down to the smaller details and see which activities were congruent to serving my purpose and which were not.
Clarifying the details also allows us to examine that which contributes most to our personal reward. This can enable us to make the changes needed and simplify.
Feeling overwhelmed is often accompanied by a sense of urgency and limited time. So maybe it seems almost counter-intuitive to sit and create mission statements, action lists, write in a journal, come up with a wish list, a master plan, set intentions or create a vision board. However, dedicating time to these reflective exercises could help us direct our energy to only the useful tasks.
2 Overcome resistance
Self-doubts and fear can often manifest as resistance. This inner barrier can obstruct movement and make us feel stuck. Then comes that old familiar feeling of being overwhelmed because we just can't get started or make progress.
We cannot always wait for ideal circumstances to arise to get started. Being aware of unhelpful thoughts, our own self-expectations and setting realistic goals can help us get going.
'If it's important to you and you want to do it "eventually", just do it and correct course along the way" ~ Tim Ferriss
3 Get unstuck
External conditions can also contribute greatly to our state of mind. Clear your mind by cleaning your environment and emptying your inbox. Small changes can also help bring a fresh perspective. If you are feeling stuck, step outside and go for a walk, get some exercise or work from somewhere different.
More inspiration:
Cait Flanders (author of The Year of Less) completed a challenge in which she didn't shop for a full year, saved 31% of her income and decluttered 70% of her belongings. It was a huge success, but she says you don't have to commit to doing the same challenge for an entire year! Cait shares how you can start smaller with a 'month of less' challenge of your own. Read how in our current issue, and watch Cait's coaching video here!
Photograph: iStock