Garden your way to wellbeing
Why getting out into the garden will make you feel better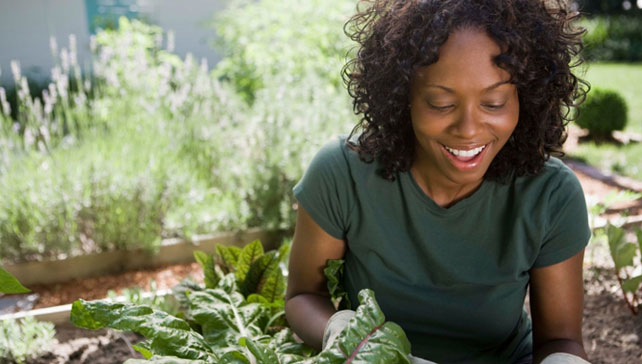 Weather permitting, I plan to spend my weekends gardening. Not because my garden is in desperate need of some tender loving care (although the 5-inch grass and weeds might suggest otherwise), but because research claims it will improve my wellbeing.
Gardening is a good form of exercise (burning 180 calories an hour), increases knowledge and skills, and improves your diet. It is also said to have cognitive benefits. Researchers suggest that planting a seed requires hope, a key component in recovery from ill health, according to psychologist Esso Leete. Following a report by the mental health charity Mind, which called for eco-therapy to be clinically recognised, treatment centres that use gardening, such as Thrive and the Northgate Clinic, have been sprouting up all over the country.
Sophie Rivett-Carnac works for the charity Garden Organic. Its One Pot Pledge campaign aims to get gardening novices growing, one step at a time. Rivett-Carnac believes the delayed gratification of gardening has positive effects. 'This is one area of life you cannot speed up,' she says. 'We are powerless in a wonderful way. It makes you calm down, it's meditative.'
If you don't have a garden, why not invest in a pot or a window box, and watch as your seeds, and happiness, grow?
What to grow if you're a first-time gardener
Rocket: It's notoriously expensive to buy in supermarkets, but quick and easy to grow at home. Plant the seeds in a pot, water well, cover with clingfilm, and put it in a warm place. When the shoots come through, remove the clingfilm and watch your crop grow.