Fierce love: a date with myself
How do we make time for ourselves in this busy world and what can happen when we do? Alex Fisher investigates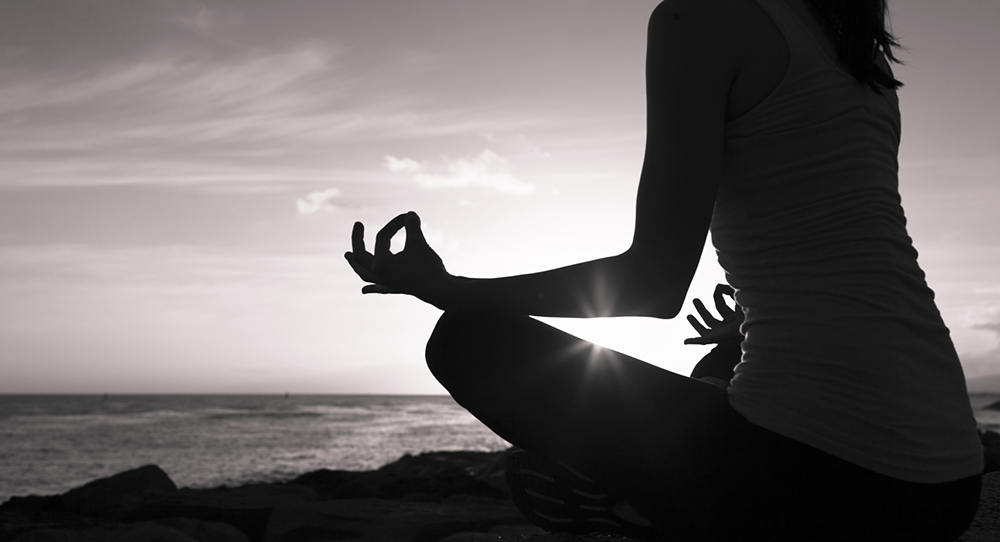 I was late. They would be eating the welcome cake without me. The satnav had lost its signal and I thought I'd seen this same winding, country lane before: ten minutes ago. I'd driven six hours to get some precious 'me time', which now seemed ridiculous. Six hours on a motorway, then these meandering lanes, was this transformational retreat going to be worth that? I was already doing too much, what on earth had made me think adding another trip was a good idea? I kicked the wheel of the car.
But then, there it was: the number. Lying on the passenger seat, just where I'd left it. A soft voice answered the phone: no problem, get here when you get here, we'll wait for you, we'll save you some cake.
Eventually, frazzled and exhausted, I arrived at The Old Rectory, the country house in North Devon where the retreat was taking place. The 'Transformational Luxury Retreat' promised Restorative Yoga, infused with balancing food combining. When I'd received the invite, which opened with a refreshingly honest 'I bet you're knackered', a quiet, inner voice said, this is what you need Alex, and for the first time in years I'd listened.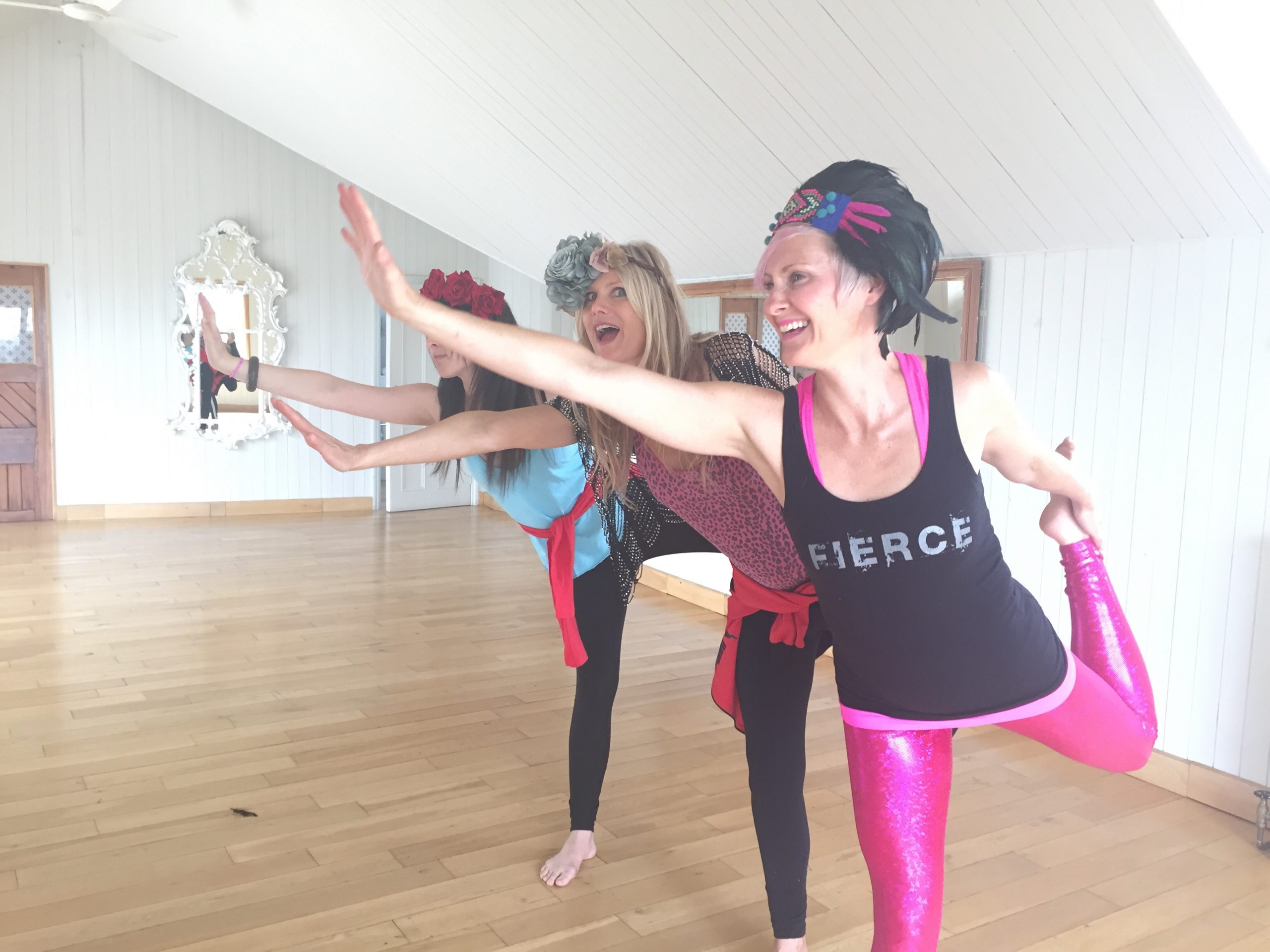 Self-love and self-doubt
Our elegant hostess, Leonie, led me to a yoga studio with floor-to-ceiling windows overlooking a field. Here, a beautiful woman with bright pink hair was playing music with a beat.
On the window there was a sign: FIERCE LOVE. 'Fierce love is about the self-love we need really nourish and nurture ourselves without compromise,' Anya, our pink-haired teacher explained. 'It's the philosophy at the heart of all our retreats, Leonie added. 'You can't keep giving to other people if you're not looking after yourself.' She smiled, 'but this weekend, we're going to look after you.'
Other women joined the class from the veranda; they looked calm, more relaxed than me. 'I haven't done any yoga for years,' I quickly piped up before the class began. 'I'm really unfit.' I can't do it, I am rubbish at this, my inner dialogue continued. I used to do a lot of yoga. I used to mediate, listen to my instincts, eat healthily, but somehow, through marriage, divorce and raising my son, I'd lost touch with that part of myself. The part of myself that made time for me.
Now I had put on weight that I couldn't seem to shift, and I never found the time to do things that made me feel good. All the habits I used to have for managing stress and keeping myself centred were a distant memory.
The teacher smiled. 'Go at your own pace,' she said,' it's not about achieving a posture, it's about getting in touch with your body.' Deep inside, a tiny part of me relaxed. The other participants shared their stories, their reasons for being there, and it was clear I was not alone in finding it hard to make time for myself.
Despite the welcome, I prepared myself for boredom. Sorry, I know it's not the right attitude to exercise, but generally, although I love the effect yoga has on my body, I find myself watching the clock during lessons with my mind constantly running through lists of things I need to do.
However, the funky music which Anya played throughout the gentle stretches and breathing exercises distracted my jabbering mind, and I slipped out of my head and into my body. When it was time to finish I found myself longing for more.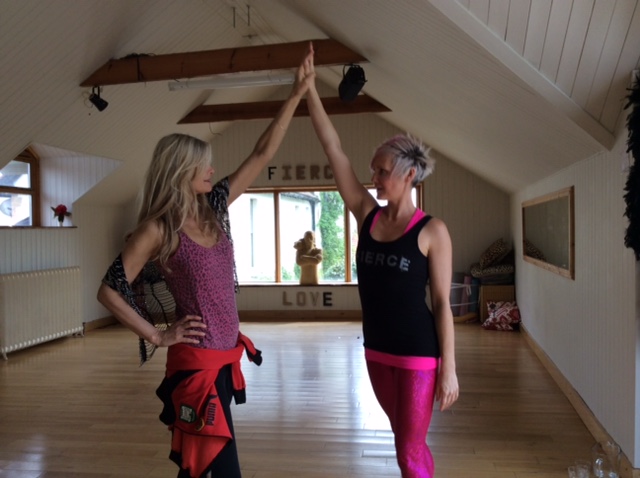 Permission to enjoy
Over a breakfast of high protein porridge (Anya encouraged us to eat protein for breakfast, as it keeps you feeling full for longer) with added silken tofu, seeds and pomegranate, I asked Anya about the music.
Most yoga classes I'd previously attended were very serious, very dry. Largely silent. Her class had been fun, there were jokes, laughter and music. Tonight they were even throwing a party! Were we really allowed to have this much fun at a yoga workshop?
'You have to make your own rules, you can't just follow other peoples,' Anya said. 'You have to do what works for you.' Everything Anya went on to say was about giving ourselves permission to do what feels good. 'I encourage myself and others to eat healthily, but I'm not going to give anyone a hard time for having a glass of wine, there's no point in being rigid if you are not enjoying yourself,' she said. I found her attitude liberating. I didn't have to get everything right from the off, I just needed to take a few small steps towards a healthier, fitter me.
As the weekend progressed, the stress fell away. With the additional help from a relaxing Esalen massage with Leonie, I was beginning to feel more in touch with my body than I had been for years. I'd disco danced in sequins and a feather boa, learned how to make delicious, sugar-free, caramel squares and 'got out of my head' through yoga, massage and dance. By doing so I tapped into a creative energy I'd lost touch with.
I slept well for the first time in months, physically tired, rather than mentally drained. The constant positive affirmations that flowed from Anya and Leonie to the group helped me accept myself, and where I was at, in a non-judgemental way. 'It's not just about having your cake and eating it, it's about being the cake! You are the cake, you are the icing on the cake!' They said, laughing. I realised I wanted to be the cake again.
At the final yoga session all the participants were asked to make a specific commitment to themselves that they'd stick to when they left. When it came to me, I made lots of excuses: I have no time, I can't get to the gym, I'm too tired at night to cook/go to a class/meditate. Anya nodded, understanding.
'So, talk me through your day,' she said when I'd finished. I began by explaining I wake up at six and check my emails. 'There's your time for you,' she gently interrupted. '20 minutes of yoga, three times a week, instead of checking your emails, can you commit to that?' Of course, she was right, but for some reason it had taken someone else to work this out for me. I agreed.
When I left I felt like a different person to the one who had arrived just three days earlier. Calmer, clearer, relaxed. And I had a plan. As soon as I got home I bought myself a new yoga mat and downloaded some funky tunes.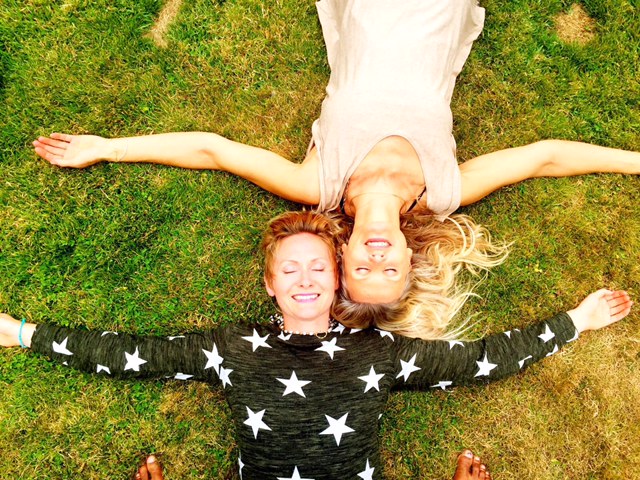 The test of time
Did it last? How long for? Was it really transformational? Well, four months later I am still doing 20 mins yoga at least three times a week. I'm still eating healthy protein for breakfast and exercising more. I have lost a stone, seemingly without any effort. My body is stronger, I have loads more energy, I feel more creative and positive.
Every day I remind myself I can have my cake and eat it, because I am the cake. The effort of going away was actually the first step on a path of committing to looking after myself. Was it worth the journey? Absolutely.
To find out about more workshops with Anya and Leonie go to handsonlife.co.uk or call 07974 385842.