Katie Thistleton talks about the curse of comparison and social media
How can you overcome feelings of comparison? In this new column series, Katie Thistleton, presenter of Radio 1's Life Hacks, journalist, mental health ambassador and trainee counsellor, shares her words of wisdom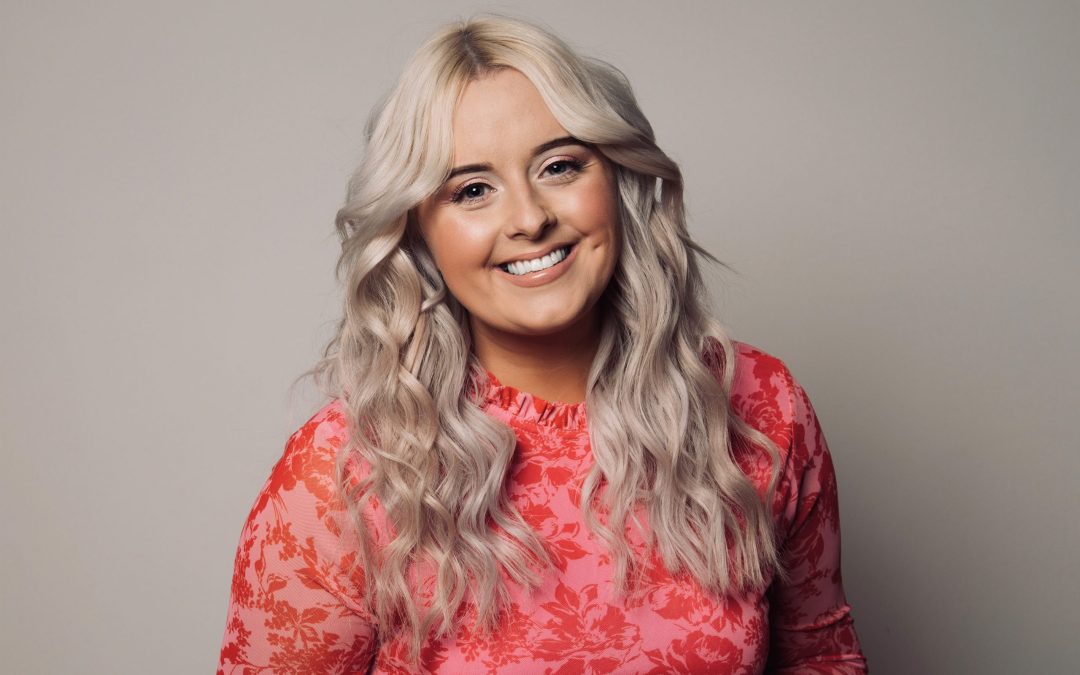 Hello and welcome to my new series for Psychologies. In this column, I'm going to reflect on the six biggest life lessons I have taken with me into my 30s. Everyone says your 30s are just like your 20s, just better informed with the reinforcement of experience and, as someone who focuses on broadcasting predominantly to an audience of 16- to 24-year-olds each week on my BBC Radio 1 show, Life Hacks, I am always thinking about what I wish I'd known at that age, and what the biggest social action, interpersonal and emotional issues are for young adults (which continue to be relevant as we age!).
I thought I'd begin with the issue of comparison, with a focus on social media. When I looked through the list of issues that I really want to write about for Psychologies readers, this felt relevant because my relationship with comparing myself to others has changed with the global pandemic and lockdown.
As someone who has been a TV and radio presenter since the age of 23, comparing myself to others has been an almost daily torture. Firstly, there's something about being a freelancer, and the fear of always having to find your next pay cheque, that I think automatically makes you feel a wrench of resentment, followed by questioning 'why not me?' when you hear of a friend or peer getting a job you would love to do. Secondly, the world of on-screen and on-air brings an extra public focus to your failures and successes. The conversations between me and my presenter friends has always been along the lines of 'who's doing Strictly this year', 'who's got more followers' and 'who's getting an invite to the Brits'. We spend our lives ensuring we look busy to our social media following, never daring to admit that we actually haven't got much on at the mo, while all the time pretending we 'don't care about fame or money anyway', and complaining that the reality TV stars are taking all our jobs.
I have battled with this comparison for eight years of my career and I don't for a second think it's a problem unique to those in my line of work. I know this comparison exists no matter what job you do. I know it exists in every friendship group and family. I know that before I became a presenter, my teenage years were plagued with comparing myself physically or academically to my friends (I'll be honest, caring more at times about how I fared in terms of the former rather than the latter). I know that social media is the place you go to compare your behind-the-scenes with everyone else's highlights reel. There's a competitive drive in humans that compels us to use other humans as a barometer for how well we are managing to survive, and of course a small amount of this is probably helpful, but I'm sure most people can think back to a time when an obsession with an adored colleague, a glamorous or thriving friend or a partner's attractive ex-flame has plagued us with jealousy and feelings of inadequacy and, worst of all, made us feel quite pathetic for harbouring such feelings. (If you're reading this and you haven't been through this, I'd love to know your secret!)
I also think sometimes it seems painfully predictable to blame social media, because I know women's magazines plastered with photoshopped pictures of celebs in bikinis were to blame for our self-hatred when I was a teenage girl, and even if they hadn't existed, my classmates still did, and some of them were skinnier, more popular, with glossier hair, better trainers and more sexual experience than me, and I was still going to pull myself apart for not being that girl. I do, however, think there were times in our lives when we could escape this anguish before social media came along and now it's available to us constantly, and it's photoshopped and it's filtered and it's liked and favourited and retweeted for all to see.
Something strange happened at the start of lockdown, however. Most of my work was cancelled and any glamorous event invitations I had (not that I get many!) went along with it. Holidays just simply weren't going to happen. For the first time probably since being a child, I felt free of the curse of comparison for a little while. It didn't matter how beautiful or well-followed on Twitter someone was, they weren't getting the big, well-paid presenting gigs, or glorious free holidays to Santorini for that matter. For once, when I went on social media, people were walking, bingeing boxsets, spring-cleaning their homes and doing workouts on YouTube – and it didn't feel as if we were all constantly victims of visualising others' successes.
Of course, Instagram wasn't a completely boast-free space – there was still room for people showing off how they were running 10K every day, getting ripped, managing immaculately organised home-schooling schedules or learning new skills but, for me, this all felt considerably more wholesome than the life we were used to.
Now that elements of how we usually live are creeping back in, I'm trying to remember the freedom I felt at the start of lockdown – freedom from constantly basing my worth on how good what I was doing would look on an Instagram post, how many likes it would get and how likely it would be to be envied by others. Not allowing comparison and social media to attack your self-esteem is an ongoing effort, and I hope my tips below will help you, as they have me, remember how worthy you are, regardless of what anyone else is doing.
My top 3 tips for avoiding comparison:
Stay in your lane, where there's no traffic!
I have a list of everything I really care about and makes me happy in my notes on my phone. Family, friends, nature, exercise, career goals, music and so on. Whenever I find myself comparing myself to others or simply feeling not good enough, I refer to the list and remind myself that if I'm working towards those things, I'm doing fine. I focus on what makes me happy and switch off social media, reminding myself that what others are doing doesn't need to have anything to do with me. I once started having tennis lessons during a bad bout of anxiety because I felt inadequate due to not playing any sports. But I didn't care about tennis, I gave it up and now I laugh and remember that just because someone else is doing something doesn't mean we need to in order to have worth.
Think of differing people you admire
Whenever I go into schools and speak to teenagers, I tell them to consider a few different people they admire and write down their credentials. More often than not, these people have different backgrounds, body types, family situations, careers, financial statuses and facial features. I remind them that different people are great for different reasons. You can't be everyone and everything and you don't need to be so, by that logic, how can what someone else has be better than what we have? It's just different.
Switch off social media and 'mute' toxic friends
I used to have a friend who always made me feel worthless because she would constantly project a perfect image of herself and put others down. I would always leave her company thinking something about me needed to change. Sometimes people drop these negative nuggets subtly, so they don't seem necessarily like a nasty person, but they leave you feeling depleted. There are so many amazing people in the world who will lift you up instead. Spend more time with them and limit or completely eliminate time spent with those who don't enrich or energise you. Remember, radiators not drains! And mute, unfollow or limit social media time. Full stop.
My listening, viewing and reading recommendations:
You can hear my co-host, Vick Hope, and I presenting Life Hacks on BBC Radio 1 every Sunday from 4pm. We discuss social action and mental health issues with listeners and experts, and you can also find our accompanying podcast of the same name with Dr Radha on BBC Sounds.
This month, I've enjoyed watching Skin, a new BBC Three series featuring patients receiving treatments for skin conditions such as acne, eczema and psoriasis from specialist Dr Tim. I liked the exploration of how physical conditions that are often viewed as cosmetic can have a genuine impact on our mental health and shouldn't be overlooked. All episodes are available on BBC iPlayer.
What would you tell your 20-something self?
I asked my Twitter and Instagram followers this question. Here are my favourites for this month:
@Fergo77Ferguson – 'Don't settle down just yet, do some travelling!'
@hollybourneya – 'Relationships shouldn't be that hard. And cool people aren't actually cool.'