Good mood food
Eminé Ali Rushton has some ideas about food to boost your mood from Grace Belgravia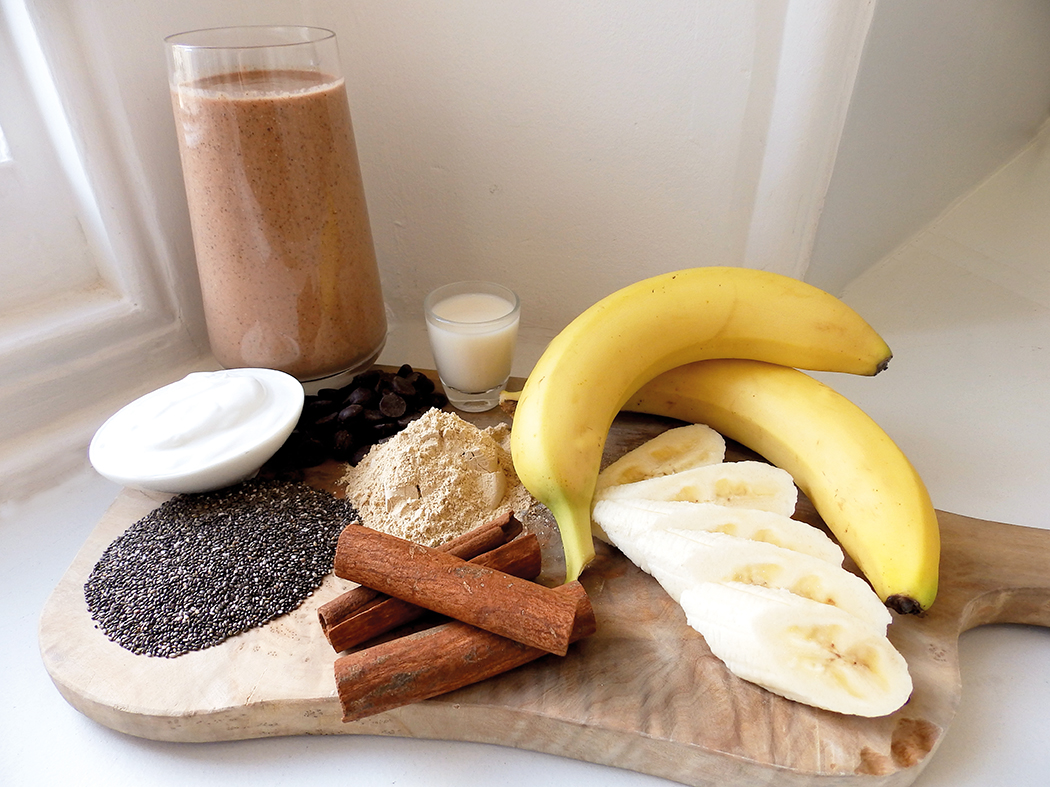 Certain foods can improve our mood by boosting serotonin production in the brain, releasing energy and making us feel alert and motivated. A diet high in these foods can make a huge difference to how we feel physically, mentally and emotionally.
Flaxseeds, sunflower seeds, pumpkin seeds, sesame seeds, peanuts, almonds, cashews and, in particular, walnuts, boost serotonin production.
Essential fatty acids increase serotonin production. Omega-3 fatty acids found in oily fish, evening primrose and flax oil, are helpful.
Eggs contain crucial amino acids and the essential fatty acids needed to make serotonin.
Baked sweet potatoes, mushrooms, corn, broccoli, spinach and soy products all help stabilise serotonin levels.
Poultry – turkey and duck in particular – contain tryptophan, which boosts serotonin production in the brain.
Try the Grace Happy Days Smoothie (pictured) – cacao and banana both boost serotonin levels. Blend together 2tsp raw cacao powder, 1 banana, 100ml almond milk, ½tsp maca powder, 1tbsp chia seeds, pinch of ground cinnamon and 1tbsp coconut yogurt.
Photograph: Grace Belgravia