Celebrate your achievements
Marking achievements has many benefits, here are life coach Mhairi Gordon-Preston's top tips on how to celebrate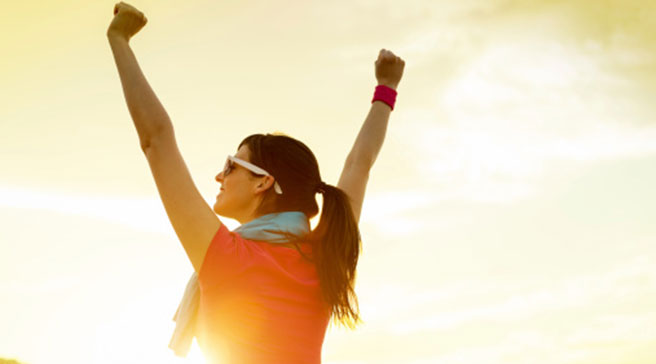 Whether it's academic or career orientated, talking kindly to yourself when you have made a mistake, or getting your two year-old to bed without any tears, it's important that we are all celebrating our successes.
Marking our achievements has many benefits, fixing them in your mind encourages you to go for your goals, even when it's easier not to. Proving your achievements builds confidence.
Above all, achievement means over-coming your set backs, like giving up a lie-in to fit in a gym session before work, or like applying to the 30th publisher after the first 29 turned down your manuscript.
Here are some great ways to celebrate your success:
Write an achievement diary. Before you go to bed list everything you have achieved that day. Aim to list around ten or more, you'll be surprised at how many you think of. Then pick one and reflect on what it has contributed to your life, and how proud you are of yourself for doing it. Try this for the next thirty days.
Treat yourself. What do you really love? Flowers, a book, a holiday? Remember to make sure it's compatible with other goals – avoid choosing an expensive shopping trip if you are on a savings goal.
Have a night out, or a day if you prefer, to celebrate the bigger achievements. Really focus on you, make sure you choose what, where, when and who you want there.
Talk about your achievements, the best way to achieve a pat on the back from your friends is by posting about your achievement on social media, or sharing with a close friend over lunch. People who care about you will love hearing your great news, it might even inspire them to celebrate their achievements too, which you in turn can encourage.
Mhairi Gordon-Preston is a life coach at Your Sea Change Life. She is an expert in helping individuals who feel they don't have the time, energy, or money to achieve what they want, succeed and thrive. www.YourSeaChangeLife.com
More inspiration:
Read The power of perseverance by Susannah Hebden Moore on LifeLabs
Sign up for our Life Labs Practical Wisdom online course Achieve Your Goals here