Try our new, mobile-friendly digital magazine for free
Our new, mobile-friendly version of the magazine has just launched, and you can try a copy for free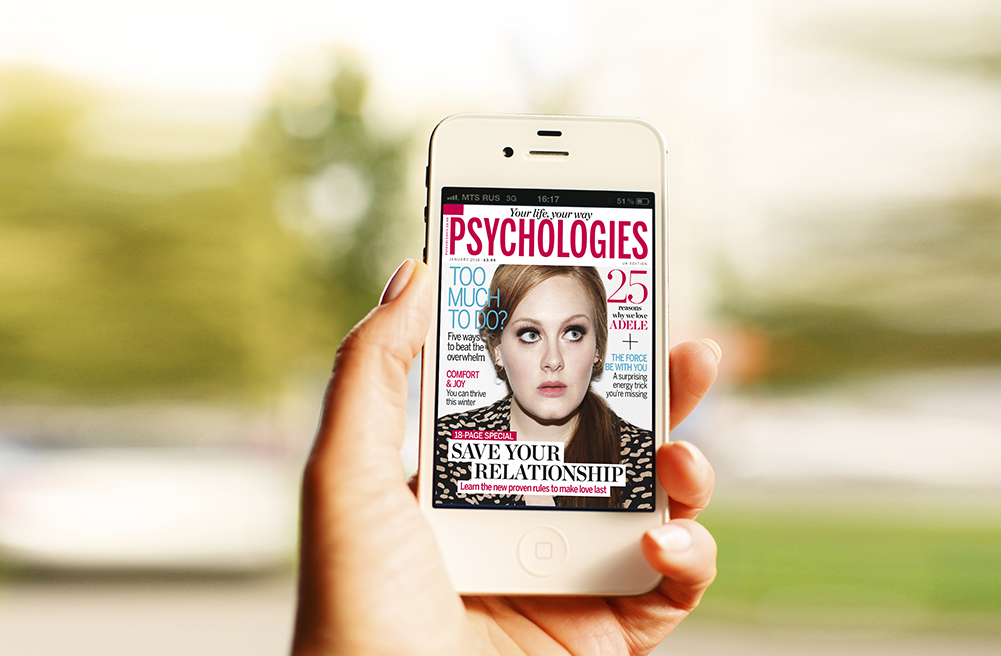 Be the first to access the latest issue of Psychologies, plus enjoy exclusive content and offers with our Psychologies app. Our mobile-friendly design allows you to read the full magazine, tailored to your device, with added digital features.
Once purchased, you can read your digital editions on any compatible mobile, tablet or desktop, at no extra cost.
Our current issue is now available via the app, plus you can try this new mobile-version for free by downloading the Psychologies app today.
Try the iOS version of the app here.
Try the Android version of the app here.
With super-fast download, offline reading, night reading mode and scalable text, the new 'snackable' format makes reading articles easy on the smallest of devices.
Once downloaded, launch the app and enjoy our January issue, featuring Adele, completely free.
You also have the option to subscribe and enjoy every issue in this mobile-friendly format.
Find out more about our other subscription options here.
Find out about our Subscriber Club here.
Photograph: iStock