Theatre review: A Christmas Carol
The legendary Simon Callow stars in the intimate Arts Theatre in London in his one-man retelling of Dickens's classic, A Christmas Carol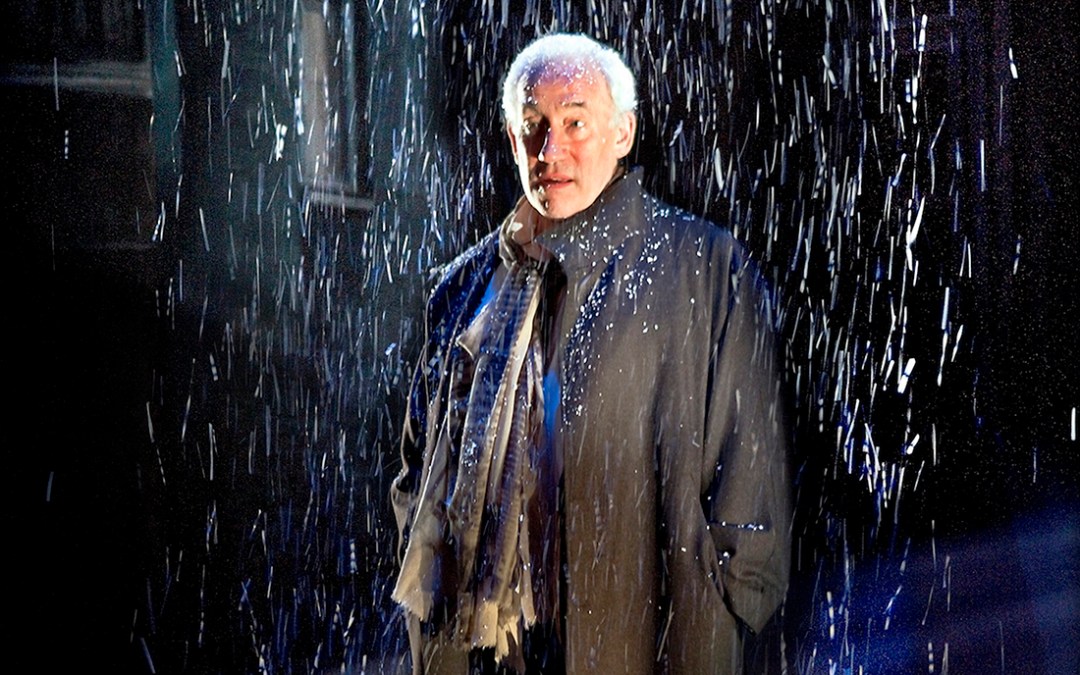 Do you remember how wonderful it was to have a story read to you, as a child? To have someone tell you a tale that was new to you? Or perhaps it was a story you were familiar with, but still felt thrilled by hearing it again? That's the magical, enchanting experience created by Simon Callow's retelling of A Christmas Carol, directed by Tom Cairns, that returns to the Arts Theatre, following sellout performances in 2011, 2012 and 2016.
Based on Dickens's own performance of his novel, Callow narrates and acts out the story of Scrooge as he counts his money in his miserly abode, is transported to the happiness of his boyhood home and cosy family hearths by the ghosts of Christmas past and present and is shown the dark future that awaits him by the ghost of Christmas future.
With a backdrop of a snowy Victorian London street and a simple set of wooden chairs and fairy lights, the magic of the story is subtly created, as Callow amuses and moves us, with the message at the heart of the tale that is as relevant today as it's ever been.
As Callow says, 'A Christmas Carol is many things – a ghost story, a parable about a man forced to face the truth about himself and change, a realistic picture of social life and a celebration of Christian ideals.' If you're feeling a bit 'bah humbug' yourself, go and see A Christmas Carol – Simon Callow will stir your soul and leave you feeling uplifted and a whole lot more festive!
A Christmas Carol runs at the Arts Theatre until 12 January 2019, with ticket prices from £25. To book, visit artstheatrewestend.co.uk