The best juicing books and recipes for 2015
Get the juices flowing this January with the latest superfood bibles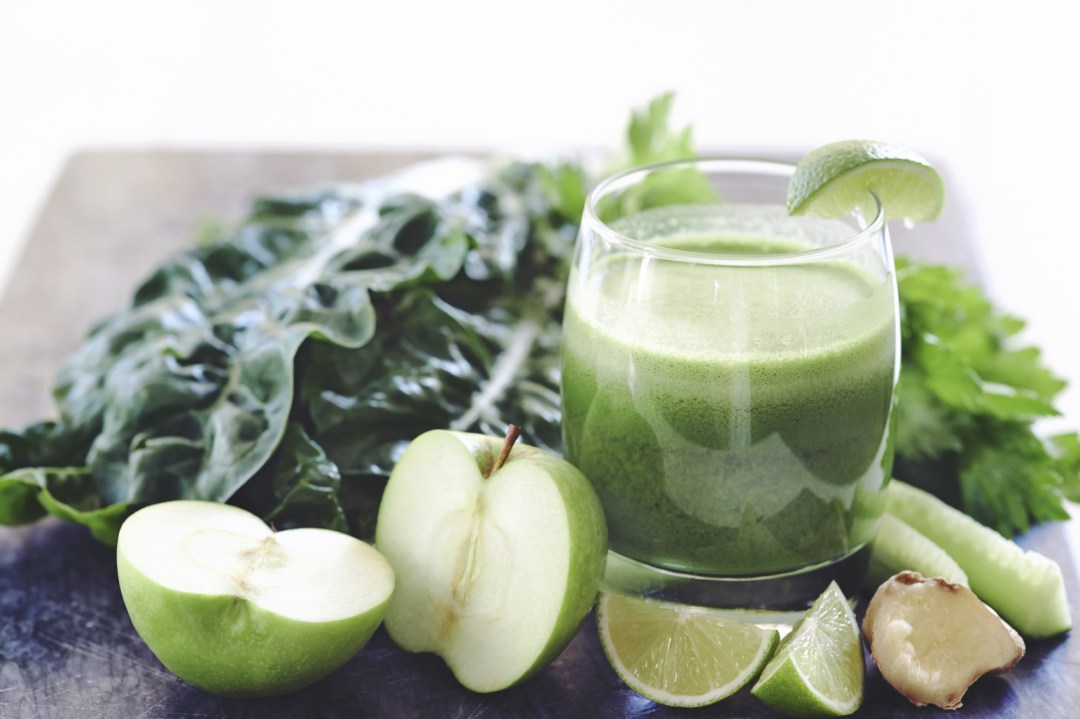 Along with the rise of #MeatFreeMondays and other vegetarian friendly initiatives, juicing is a wellness trend that has gathered huge momentum over the last year. A buzzword within the health arena, it has led many of us to re-examine the way we refuel.
Andrew Cooper, founder of the Juiceman delivery service, explains that 'juicing is the perfect supplement to keeping yourself fit and healthy and a juice cleanse is a great way to give the body a rest and new start. The fact you can now get the freshest, organic juices, pre-bottled, full of vitamins and enzymes, is a huge breakthrough. You should always go for the organic juice from organic fruit and vegetables, which are full of goodness, not pesticides'.
With a neverending list of ingredients and different ways to combine them, juicing is a small but significant change to your diet that is easy to maintain and infuses the body with antioxidants and minerals through to phytonutrients and enzymes.
Here are the latest books and exclusive recipes that will help you to kick-start or continue your juicing journey for 2015:
1. Juice by Rosemary Ferguson (Ebury Press, £15.99)
Growing up surrounded by complementary medicine, Rosemary's grandmother owned one of the first health food shops in the country so Rosemary was inspired by alternative therapies from a young age. She explains that 'I am truly passionate about healthy eating, but I'm definitely not evangelical. Small changes can make big differences to your feeling of wellbeing and energy levels'.
A nutrition bible, Rosemary's Juice is packed full of mouth-watering recipes, from alkalizing one to three-day juices designed to heal and cleanse to smoothies that will energise and balance.
2. Supercharged – Juice & Smoothie Recipes by Christine Bailey (Nourish Books, £10.99)
For juicing veterans, nutritionist Christine Bailey's latest book will not disappoint. It focuses entirely on boosting juices with ground-breaking, supercharged ingredients that will take your average leafy liquid to a new level of healthiness. The Wake-Up Berry Latte is packed with antioxidants for a morning boost, while plant extracts such as maca are recommended as a juicing 'bolt on' to support the adrenals that help your body deal with stress.
Watermelon crush recipe by Christine Bailey
Christine says: 'An array of antioxidants contained in this hydrating drink make it beneficial for nourishing the skin and protecting it from sun damage. Watermelon is also one of the richest sources of lycopene, a carotenoid that has been shown to be important for cardiovascular and bone health. Chia seeds thicken the smoothie as well as adding valuable omega 3 fats and protein'
Ingredients:
150g cup strawberries, stalks discarded, chopped
watermelon flesh
1 tsp chia seeds
a few drops of stevia or a little coconut sugar, to taste
1 tsp lime zest
juice of 1⁄2 lime
1⁄4 tsp baobab powder
4 ice cubes or coconut ice cubes
Method:
Put all the ingredients into a blender or food processor and blend until smooth and creamy. Serve immediately.
3. Pure: Juicing For Life by Sarah Cadji (Quadrille, £15)
Author Sarah Cadji is the founder of London's first cold pressed juice bar, Roots & Bulbs. Her bespoke recipes are tailored for various times of the day and help you to integrate healthy juices quickly and easily into your daily routine. As well as mealtime juice recipes, there are also milks and nut butters, plus target juices that focus on specific problem areas, such as weight loss or glowing skin. Beautifully illustrated with stunning photography, this is the perfect introduction for first time juicers.
Green wake-up juice recipe by Sarah Cadji
Sarah says: 'Drink this juice first thing. It really will wake up your system as cucumber is such a strong diuretic. It is also a very hydrating ingredient, so it will give you the much needed goodness your body is craving in the morning'.
SERVES 1 (350ML)
Ingredients:
3 medium-sized cucumbers, unpeeled
A handful of spinach (stalks removed)
1 green apple, unpeeled
A handful of parsley
1 lemon (squeezed or juiced, according to taste)
Method:
1. Always juice the most liquid vegetables first. Start by adding in half your cucumbers, and then add your spinach, the rest of your cucumbers, your apple, your parsley and finally your lemon.
2. Drink immediately or pour into an airtight container and keep in the fridge for up to 12 hours.
Photograph: iStock