Spa Special 2015: Barberyn Reef Ayurveda Resort, Beruwala, Sri Lanka
'My soul is tired… help me rediscover my mojo' says sabel O'Connor, PR company founder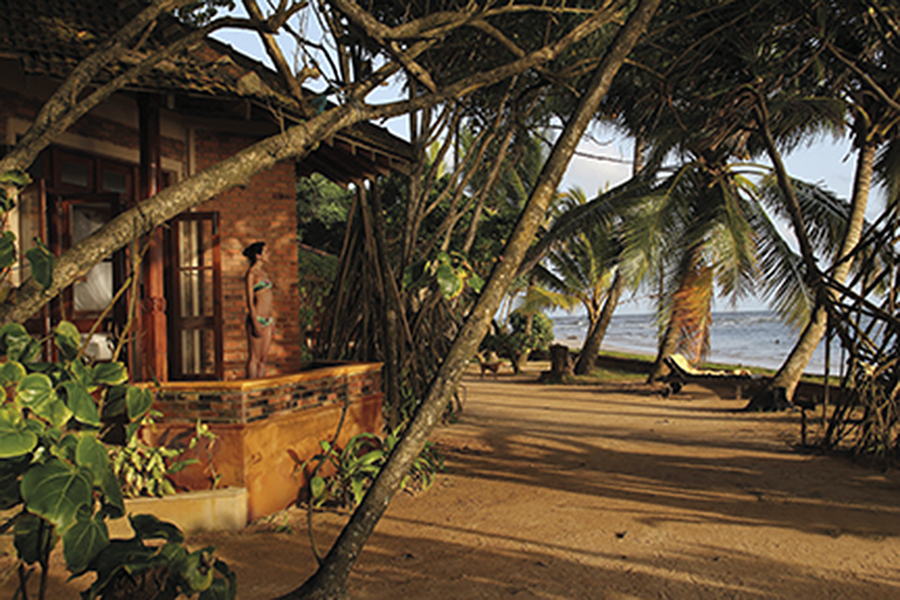 Arriving in Sri Lanka is slightly surreal, as if someone has hit the mute button. As I approached the Barberyn Reef entrance, I knew I'd arrived at a sanctuary. No wi-fi or phones are allowed and a personalised treatment and meal schedule was ready for me – this was the real Ayurvedic deal in a family-run retreat overlooking the ocean. Ayurveda comes from Sanskrit, meaning 'life knowledge'. This 5,000-year-old holistic healing system is more science than religion and the core belief is that if we make good lifestyle choices, we receive good emotional and physical health.
The room was modern and bright with local art and soft textiles, and allowed a sea breeze to flow through. Only the sound of the ocean, monkeys playing and birds singing could be heard, over subtle chanting in the distance during prayer. Barberyn is half-medical centre, half-spa resort. Following an assessment to determine my dosha and body type by the resident Ayurvedic doctor, my daily schedule was arranged. Treatments included shirodhara (where warm oil is poured onto the forehead), body work, steam inhalation, acupuncture, mango clay facials and herbal baths. All I had to do was show up on time – lateness is a no-no here – and I've never in my life felt so nurtured on every level.
On the spa side, the pool overlooks the reef where I witness incredible sunsets. Yoga sessions are offered twice a day at dusk and dawn with meditation and tai chi in the schedule, too. Exhausted, I slept lots, and felt a bit like I sleepwalked to my daily medical appointments – this was my body catching up, recharging. I was calm, in the moment, with the usual anxiety and adrenal highs and lows all gone. Soul rested and soothed, a lighter me – in both body and heart – was ready to head home and move forward.
Full-board accommodation at Barberyn starts at £55 per person per night; the Ayurveda programme costs £50 per day. Sri Lankan Airlines flies from the UK from £559 return.
TIP Take Ayurvedic reading with you, as you are certain to be bitten by the bug! I love The Body Balance Plan by Eminé Ali Rushton (Watkins, £7.99), Psychologies' own beauty & wellbeing director