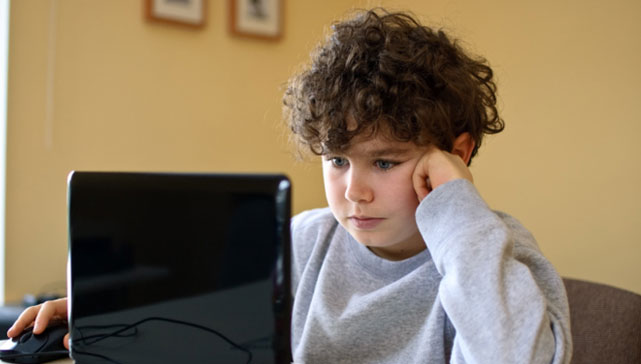 Six months after we launched our Put Porn In Its Place campaign, highlighting the effects of pornography on young people, we are delighted that The Sunday Times share our concerns, running a front-page story about the latest government intervention and dedicating six pages in its magazine to a more detailed investigation of the rising trend for ever-younger children to view internet pornography.
Their story comes as Ed Vaizey, Minister for Culture, Communications and the Creative Industries calls on the UK's biggest broadband providers — BT, Virigin Media and Talk Talk — to change how porn is accessed in households. The initiative has been prompted by the fact that the internet will soon be easily accessible on many large-screen living room TVs, and will make use of technology currently being used to restrict access to child porn websites. If the operation comes into force, parents will be able to choose whether or not their PCs can access adult content, or specify what type of site can be viewed, according to some kind of U, 12, 15, 18 classification.
Claire Perry, Conservative MP for Devizes, is a champion of the initiative, and told The Sunday Times: 'Unless we show leadership, the internet industry is not going to self-regulate.'
Psychologies editor, Louise Chunn, met with Perry last week to discuss the research we conducted this summer: it found that one in three 10-year-olds in Britain had viewed pornography on the internet. 'She told me that she had been inspired by the Psychologies campaign Put Porn in its Place last summer, and that reading our research had made her determined to help make a better system for protecting young people.'
Chunn continued, 'From talking to child welfare experts and leading psychologists we believe that wholesale access to internet porn is having an effect on how young people build relationships. It appears to give boys in particular very extreme ideas of sexual behaviour.'
'Our campaign was to raise awareness, as we felt that many parents had little idea of what their kids were seeing. Claire Perry's initiative and Ed Vaizey's meeting with the internet service providers is a great step — but, in the end, we feel that parents are the ones who need to keep an eye on their kids activities on line.'
Find out what parents can do to protect their children on our Put Porn in its Place campaign web-page.