Katie Piper tells us what gets her through traumatic and challenging times
Katie Piper, the star of Strictly Come Dancing, speaker, charity campaigner and TV presenter tells us what gets her through traumatic and challenging times, and what she values most in life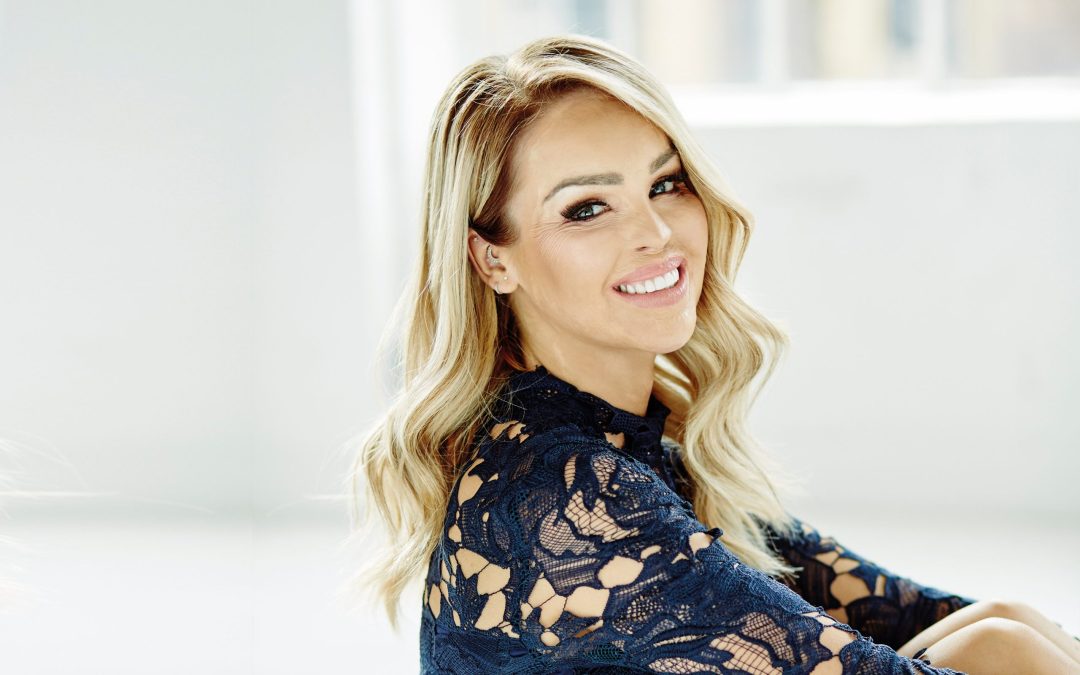 Katie Piper: "It is amazing when people say how brave and strong I am but, the truth is, I don't always feel like an inspirational person. There are times when I struggle to cope with life.
As someone in the public eye, I believe you have a duty to be honest and admit that nothing is perfect all the time. If you're pretending you're happy, it can make others feel inadequate, when actually what they're feeling is completely normal.
When I'm anxious or worried, I acknowledge it, not just say 'I'm fine', or numb my feelings with alcohol or food. I go to therapy, which is a way for me to offload, and diet and exercise are key for my moods, too. It's about practising that mindfulness; checking in with yourself and admitting, 'I'm not coping; what can I do about it?'
Reading; educating myself; getting informed on how to look after myself and nourish my mental health helps. It's what I hope to share with people on tour. I'm hoping my tour will be a way to connect with people; meeting new people, hearing their stories and sharing my own is what drives me.
The show is about my journey and experiences, but I want the audience to take away something for themselves, too. It's about normalising mental health problems, talking about what worked for me and being honest about what didn't work. Some parts will be emotional; others will be funny and there'll even be dancing! I want it to be a good night out.
As a society, we can change attitudes and make it easier for people who look different to live happy, successful lives. My initial reason for setting up my charity, The Katie Piper Foundation, was to help other burns survivors. I'd had treatment that helped me and going public meant I met lots of people, not necessarily just coping with burns but other physical scars and mental health issues that made them feel they didn't fit in.
I wear my scars with pride; I don't hide away or apologise. Why should I feel ashamed because two wicked people hurt me? It took me a few years; you don't come out of a terrible experience and immediately want to start living again. You need time to process anger and hurt; get them out of your body, not suppress them and pretend it's OK.
When writing my latest book with my mum, we talked about our relationship, and I realised the most important thing is to have a support system, to help your recovery. Family is important to me, and what comes from that is loyalty and trust. You can't have any relationship without those.
I wanted to write a parenting book, but differently. I want my daughters to grow up assertive; to have loud voices with a purpose. There are sections in the book dealing with a child going through trauma. It's a mix of personal stories and advice from psychologist Kairen Cullen on ways to cope with serious situations.
It's not what happens to you that defines you, it's what you choose to do afterwards. Mum has cancer and she's stayed strong; she could have become bitter but she's moving forward.
I get nasty comments, but I've learned to ignore them and to be grateful for the kindness I receive. I believe the energy you put out will come back to you, and what a waste of energy it is to be jealous and angry.
Positive thinking is the only way for me. I do get angry, but it's not OK to live in a continuous angry state, so I channel it by going for a run or boxing. I'm terrible at relaxing and I've yet to get to grips with meditation! Being with my family is relaxing, as is my work; I'm a happy person who enjoys work and I feel relaxed when I'm working because I like it.
Worry is a waste of time; it steals your joy. It's about reframing your thoughts, practising mindfulness and noticing your feelings before they spiral. If we want to reach a goal, it takes perseverance, so we all need to practise that."
More from Katie Piper:
'From Mother To Daughter: The Things I'd Tell My Child' by Katie Piper with Diane Piper (Quercus, £14.99), is out now. Tickets for the tour 'Katie Piper: What's In My Head' are available at katiepiperandyou.co.uk.
PHOTOGRAPH: DAN KENNEDY. KATIE WEARS HER OWN COLLECTION WITH WANTTHATTREND.COM