How to make the most of your holiday
If you are looking for more out of your two weeks in the sun, it might be time to shake up your holiday habits. From being more spontaneous, to taking fewer pictures (really!) here's how to get the best from your break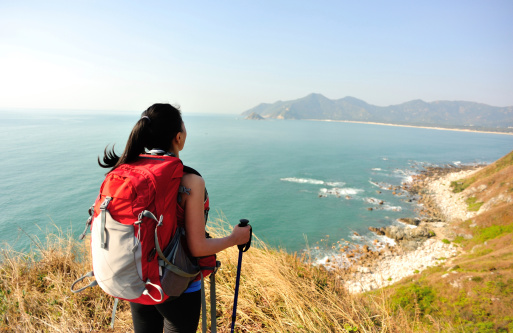 1. Be less organised
'Being less organised and spending less time thinking about a decision can make us less susceptible to feeling regret,' says Dr Ben Voyer, who has been investigating the topic of spontaneity with lastminute.com. 'Research suggests that more spontaneous decision- making can actually lead to better outcomes because it's almost impossible for us to make perfect conscious decisions. Arguably, booking a holiday spontaneously also reduces time to worry about the details.' Try adding spontaneity to some elements of a decision, for instance, planning part of a trip but not all of it, allowing you to compare both elements and see the perks of being less organised.
2. Notice homesickness
Being a little homesick is a normal reaction when we're away and have a change of routine. For workaholics, feeling homesick can also be tied to lack of activity. Voyer suggests focusing on living your holiday to the fullest by asking yourself: what are the things I can enjoy here that I will not be able to enjoy once I'm back home?'
3. Break the mould
Sun-worshipers might be interested to hear that the more adventurous and active our holidays, the longer the relaxing benefits of our break last once we return home*. If you love to lounge, try alternating between the beach and a more adventurous excursion each day, or find new ways to visit different beaches along the coast – walk, cycle, catch a boat or even ride a horse, just make sure it's a different experience every day.
4. Embrace disappointment
Generally, people hate change, explains Voyer. We'd rather stick to what we know, and that can include the two-week beach-bum holiday, devouring books and cocktails in synchrony. 'This can be explained by the cost of making mistakes,' he explains. If we book the same holiday, or order the same cuisine, we run less chance of making a mistake and so avoid being disappointed. But we also run the risk of missing out on new experiences. Just like checking our phone for new texts, seeking novelty is hardwired into our brains and we get a hit of dopamine when we find it, which makes us feel great. Embrace the risk of disappointment and step out of your comfort zone to try a new country, a new culture, or a new activity on holiday.
5. Take fewer pictures
'People often focus too much on recording or taking many pictures of their holidays. We think that it will help us benefit and immortalise our trip more, but this often prevents them from being fully "in the instant",' explains Voyer. So try leaving your smartphone and other technology at home to prevent the distraction from your experiences.
6. Be flexible
Try basing holiday searches on factors other than date or destination. You can unearth places or experiences you'd never thought of, and you may find a bargain or an upgrade if you wait to book. Robert Hunt, regional director of UK hotels at lastminute.com, adds: 'The best deals come when hoteliers know there is little chance vacant rooms will be filled. The crème-de-la-crème won't release these kinds of prices till they have to.'
7. Change your way of thinking
Adventure isn't the distraction; it's the main event. A global survey** found that those who travel are significantly more satisfied with their physical health and well-being than non-travellers. But while taking a vacation might seem just a great way to de-stress, it is the activities such as walking on the beach, hiking through national parks, museum hopping or navigating an unfamiliar subway system which all have a positive impact on health. Psychologists also say that being spontaneous can increase wellbeing***, and is linked with higher sociability****, higher self-esteem, happiness, and adventure.
For more spontaneous travel tips, visit blog.lastminute.com
* Survey by Nuffield Health and Kuoni travel
** Global Coalition On Aging survey with TCRS
*** As far back as 1946, psychologist Jacob Moreno said that spontaneous behaviour can increase wellbeing and make people more open, Moreno. J. L. (1946). Psychodrama, Vol 1. Beacon, NY: Beacon House
**** Collins et al (1997) used their own measure of spontaneity for their research