How to lead a joyful life
Inspired by the new movie, JOY, we explore how being true to yourself can foster lasting happiness and joy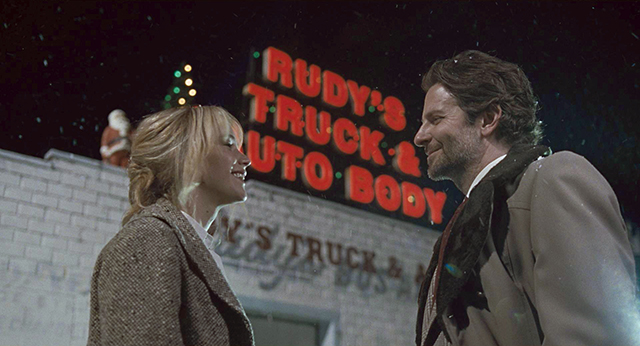 Starring Jennifer Lawrence, JOY, follows one woman on her journey to finding joyful happiness. Determined to follow her dream of being an inventor and business woman, Joy's story is inspirational and funny.
Elaine Lipworth spoke to Dr. Robert Holden, who has spent his career studying joy and happiness.
What have you discovered in your work on joy?
'I have found that there is a world of difference between searching for happiness and following your joy. Joy is more intrinsic. I believe joy is a quality that is already inside us and acts a little bit like a compass, navigating us. I think a lot of people are unhappy because they're chasing after happiness.
When you place happiness outside of yourself you've turned it into a 'thing', something you've got to go and find, like a handbag or a phone. When we pay attention to that real joy, it turns life into an adventure.
Following your joy sounds delightful, but it's often the hardest thing to do. The more you trust your joy though, because the chances are you're going to doubt it every step of the way, somehow it propels you forward.'
Can you define joy?
'At first glance, joy looks like an emotion and something we can feel, but it's far more than that. My feeling is that we experience real joy when we are being authentic; it is feedback that we are being true to ourselves.'
Do people need tough times in order to experience joy?
'There is a theory that we have to suffer in order to know happiness and reluctantly I'd say there is some truth in that. But I would add that we mustn't make the mistake of thinking we have to keep on suffering in order to know happiness, that we have to keep swinging between the two. I do think it is fair to say that many of us make breakthroughs when we're going through a tough time.'
What are the keys to joy for you?
'I have dreams and goals, but I think what really helps is staying in the moment and focusing on right now, asking: 'how can I enjoy this day?' Setting the intention to do that is important. I would say in all the research that we've done, the happiest people are those who have decided to enjoy their life.'
In the film, Joy felt she was born to be an inventor and an entrepreneur. Are some people born with a propensity for joy?
'I do think sometimes people can tune into a feeling that they were born to do something, like Joy. I believe all of us have what you might describe as 'a calling' inside. The great thing is to be able to listen to that calling, to honor and follow it. What is challenging is that many of us don't always get the support or encouragement we need to do that.
Many of us get talked out of following our joy or we get distracted and it often takes us a while to come back to it. Following your joy takes great courage, as we see in the movie.'
How excited are you about JOY, the film?
'It is a truly inspiring story. When you ask people all over the planet, in different cultures what they most want for their lives, happiness is the number one goal. Following your joy helps you evolve and grow and I think the subject of the film will hold everybody's attention.'
JOY is in cinemas now. Watch the trailer here:
Edited by Ellen Tout.