Why caring for animals is good for you
Children's author Jacqueline Wilson is a firm believer in the beneficial effects of caring for animals. She has adopted three pets from Battersea Dogs & Cats Home, and encourages others to find out more for themselves, says Camilla Davies.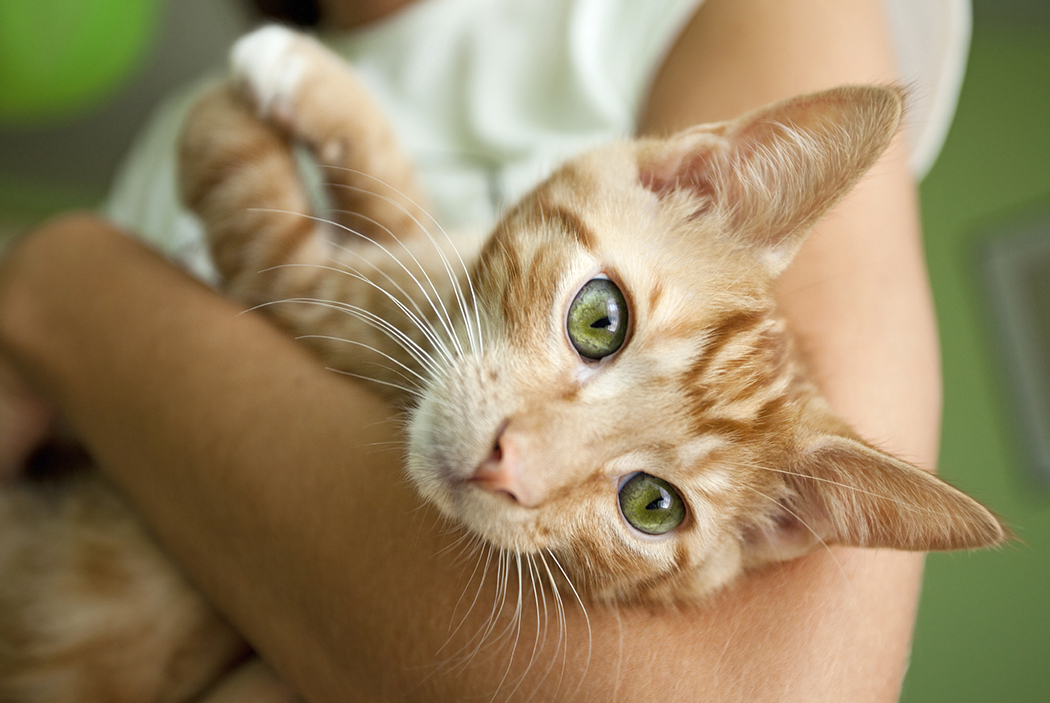 Cuddling a puppy or stroking a friendly cat has been proven to improve mood. Studies show that human-to-animal contact can relieve anxiety and improve outlook, and programmes like Animal-Assisted therapy (AAT) use animals within treatment programmes to help improve social, emotional or cognitive functioning.
There's a reason why prominent universities such as Sussex and Edinburgh have started hosting 'pet a dog' events as end of term approaches – exam stress, it seems, can also be soothed by a wagging tail.
The benefits of animal interaction are also put to use through Equine Therapy for children with autism spectrum disorders. The function of riding can have a calming effect, help improve motor skills, and improve the child's ability to interact socially and increase eye contact with both horses and the people around them.
Children's author Jacqueline Wilson is an ambassador for Battersea Dogs & Cats Home, and knows first hand how having a pet to welcome you home after a hard day can raise a smile. She has already recruited three new family additions from the charity. 'I started off with a lovely grey-and-white cat called Jacob who is about six years old now. I fell in love with him when he was a little kitten at Battersea and couldn't resist him.'
Jacqueline is concerned that people who haven't visited Battersea assume that the animals at the Dogs & Cats Home may have behavioural problems. 'Or they say, "I don't want to go to Battersea because it will only make me sad,"' she adds, but stresses that's far from the case: 'You'll find very modern housing, delightful staff and many of the animals are fighting fit and have wonderful lovely natures. All dogs are very carefully tested. Battersea is tremendously responsible and has this policy of matching the right animal with the right person or family.'
With a horde of volunteers who come to walk the dogs, or to spend time in the cattery, Jacqueline says the experience of visiting Battersea can be moving: 'I think the volunteers can get as much out of it as the animals themselves do.'
The only peril to visiting is the lure of taking a four-legged friend home with you. 'Several years after finding Jacob, there was another grey-and-white kitten in Battersea who could have been his little sister, Lily. Sadly, a few weeks ago, little Lily dashed out into the road and was run over but hopefully next year another little girl kitten will come along.
'Meanwhile I have a lovely little black terrier-cross called Jackson who again, I fell in love with as a tiny puppy. He's still quite small now, very loving, a total enemy against any fox and generally the sort of little dog that trots along and everybody passing their heads turn and smile at him. With the local children, it used to be that I was the main attraction walking along the road and now I'm just a boring old person and there is Jackson.'
There are also Battersea Fun Days to attend. 'They hold competitions for the waggiest tail, and the pet most like its owner, and it's so sweet when you see families joining in, and children who have love and respect for the animals. I've seen for myself on fun days how there might be an elderly person, perhaps wheelchair-bound, who has found the right little Yorkshire terrier who can mostly sit on their laps.'
Visit battersea.org.uk for more information.
Photograph: iStock