Victoria sponge cake – a vegan take on a traditional tasty treat
Think you can't eat deliciously creamy cakes and desserts as part of a plant-based diet? Think again! Holly Jade, award-winning vegan baking blogger and author of The Little Book Of Vegan Baking, shows you how. Try this vegan version of an English Victoria sponge cake with a zesty twist...the perfect excuse to throw a tea party!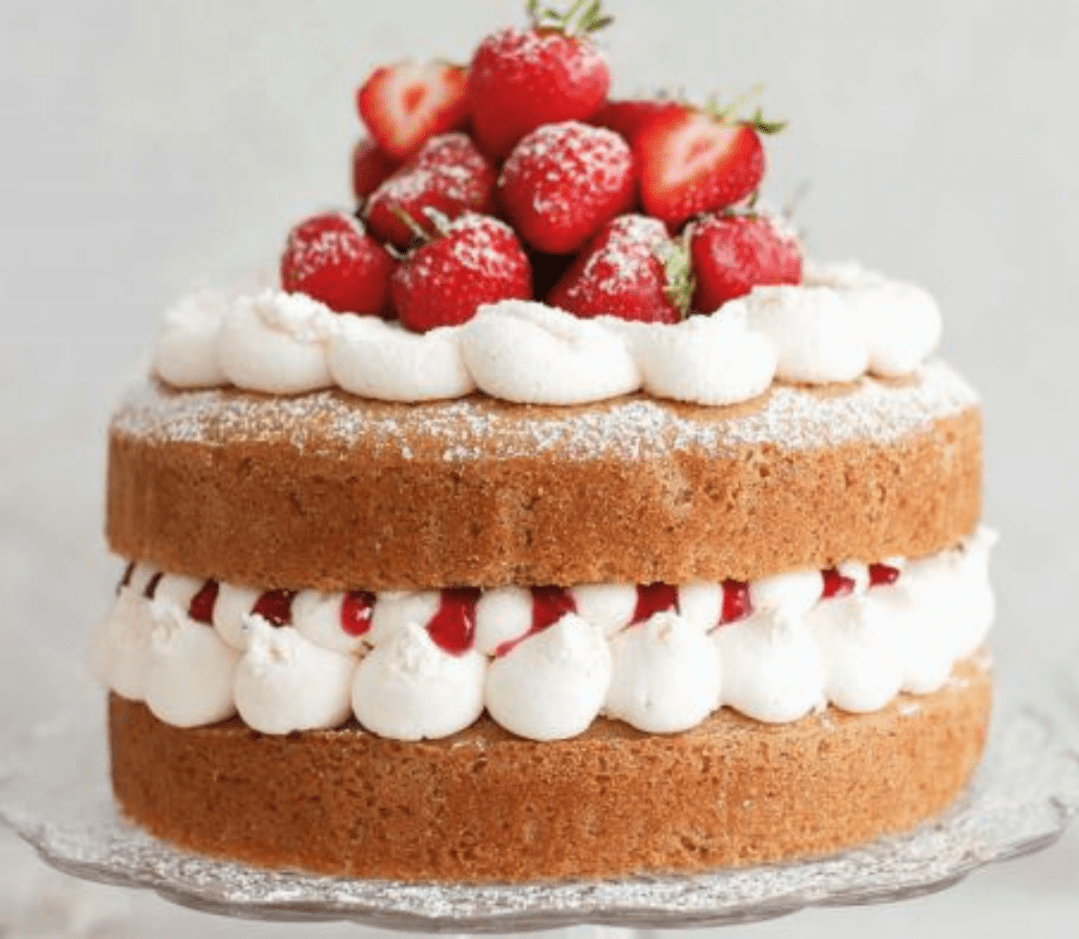 Serves 14-16
For the cakes:
480ml dairy-free milk
2 tsp apple cider vinegar
470g self-raising flour
350g caster sugar
1 tsp baking powder
1 tsp bicarbonate of soda
120ml sunflower oil
1 tsp vanilla extract
1 medium lemon, zest only
For the frosting:
60g dairy-free butter or margarine
2 tbsp dairy-free cream cheese
400g icing sugar, sifted
½ tsp vanilla extract
Dash of dairy-free milk, if needed
4 tbsp strawberry jam
Handful of strawberries, chopped
Dusting of icing sugar (optional)
Holly's tip
The cakes can be stored in a sealed container and frosted the following day. Add the fresh strawberries just before serving, to prevent the cake from becoming too moist.
Extracted from The Little Book Of Vegan Bakes by Holly Jade (Ebury Press, £20).

Photograph: Holly Jade