Small acts of bravery can change your life
Want to be the hero of your own story? Practise small acts of bravery and watch life open up before you, says novelist Rowan Coleman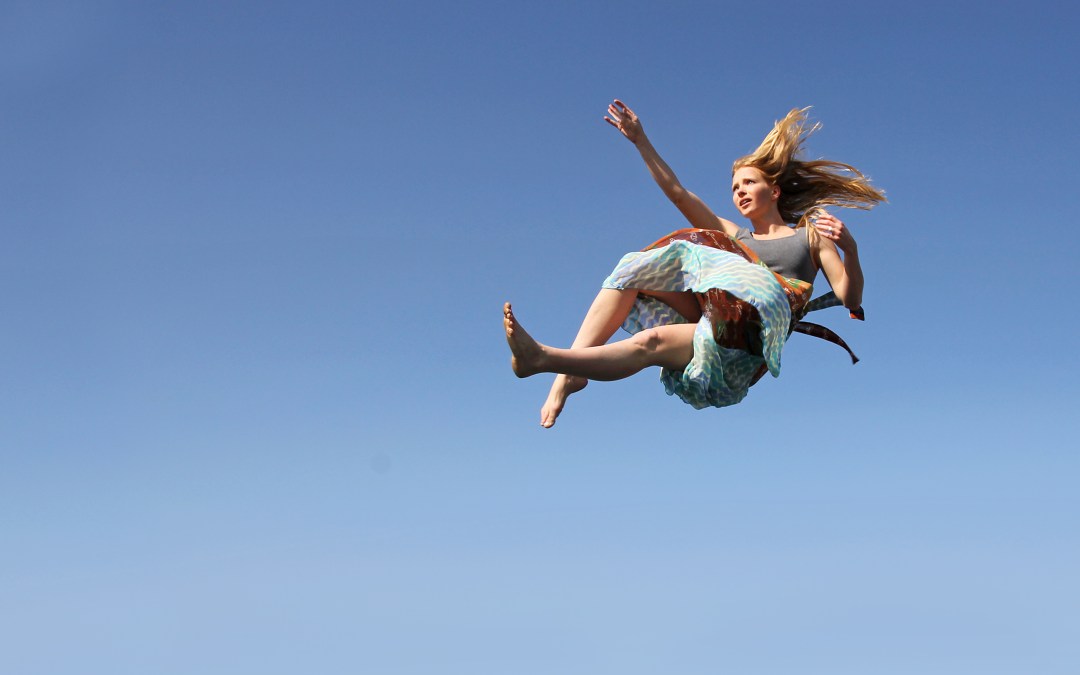 Three years ago, I was diagnosed with general anxiety disorder. I didn't know what to make of it. All I knew was that, in the months before, I'd experienced a deep-seated fear that had changed the way I lived my life, the people I saw and the places I went. I felt ashamed for being so weak.
I didn't know how to respond to the news that I was, in my eyes at least, a stone-cold coward, except to try and face it. At that moment, the bravest thing I could think of to do was to openly admit to my problems.
So, I posted about it on Facebook. It was a small gesture, one that could have gone unnoticed, but clicking on that 'post' button took all the guts I had. I anticipated some ridicule, a little surprise and a bit of sympathy. But what I didn't expect was for the overwhelming response to be: 'Thank you for posting this. Everything you have described is exactly how I feel, too, and now I feel less alone.'
In that one small moment of standing up to my fear, I began the journey, not only towards recovery, but to discovering my inner hero.
I learned that I was not the only person who felt the way I did, and my sense of isolation was eased. I realised that there were ways to begin to calm my anxieties and free myself from fear. I had a choice about how I felt. It was my first small act of bravery.
Tiny steps, big difference
These acts have the power to change everything and, more importantly, they can transform who we are for the better and help us to grow. At some point in life, every one of us either has, or will, face a seemingly insurmountable setback. But, if we can see these as opportunities to be brave, to leap in, whatever the outcome, then we simultaneously open ourselves up to opportunities to thrive and grow. It's at these times that we come to know ourselves, because we begin to understand how deep our reservoirs of resilience run, and we emerge from crises as stronger, happier people.
It's that quality I love the most about my fellow humans. The inner hero that exists within each of us, and accompanies us wherever we go, always on standby. It's a subject I write about in my novels again and again, and never tire of: how any one of us can be transformed by courage into the best version of ourselves and how, as human beings, we are predisposed to hope, even when all seems lost.
But, bravery doesn't have to be on a grand scale to reap life-changing rewards. It isn't only found in dramatic gestures. Small acts of courage have the power to transform our self-esteem and happiness, too.
We can be brave in trying new things and opening our horizons, such as deciding to learn to play a musical instrument, or joining a dating site. Bravery is a skill that can be practised, honed and strengthened and, in doing so, can change your life for the better in tiny incremental ways. With every small act of bravery, you become a little more you, a little more present, a little more alive. You realise what you are capable of, and this leads to greater self-esteem and even joy…
Dare to be daring
Bravery is at the very root of what makes us happy. Why? Because it takes courage to reach into the world around you and make your mark on it, no matter how small. It takes courage to stand up and invite the universe to notice you and, most importantly – because being brave enough to try doesn't always lead to success – it's the getting back up after these falls, time and time again, that truly makes us grow.
There are plenty of ways you can be a little braver each day:
Start a conversation with a stranger that could lead to making a new best friend, or even meeting the love of your life. Better still, offer a stranger a compliment – just making someone smile can give you strength.
Not allowing that racist or sexist comment to pass, without picking it up and challenging it is a small, but incredibly meaningful, act of bravery. Stand up for what you believe in, doing something to redress inequality and unfairness at a grassroots level whenever you can.
Go for that job that seems out of reach, knowing that, whatever the outcome, important experience will be gained and you might just surprise yourself.
Pull on a pair of joggers and head out for a run, no matter how scary it might seem to be seen exercising, or how much your thighs might jiggle. It will make you feel great afterwards.
Belt out some tunes at karaoke.
The list is endless, but the pay-off is that you will always feel better for trying, even when you fail. In fact, it can be in the failing that we reap the most rewards in the long term.
Take a chance on me
I lost touch with my father in my teens. A couple of years ago, I was watching my four children playing in the garden, and I thought how sad it was that he didn't know about his grandchildren. Suddenly, although it terrified me, I wanted to try and make contact with him; to let him know how I was, what I was doing, and about my kids. I was hoping that it would be the first step towards a reunion, and perhaps the start of rebuilding some sort of relationship between us. More than anything, I wanted him to care. So I found out his email address, wrote to him and sent him photos of his grandchildren. The reply I got back, a couple of days later, was cold and detached, and the phrase that sticks in my mind to this day was, 'It's always nice to see photos of happy children.'
I had been brave and, this time, it hadn't worked out the way I'd hoped. But, even though it hurt me deeply, I'm still happy that I took that chance, because it gave me a sense of perspective and reality; the opportunity to look at everything I do have, and all I have achieved, without a father in my life, and feel proud. I didn't need what I thought I had always missed to be complete, because everything I needed was already right in front of me. And I was much braver than I realised.
One of the mottos I keep above my writer's desk is the Nora Ephron quote, 'Above all, be the heroine of your life, not the victim.' And one of the ways I do that is to think of something each day that frightens me, that challenges me, and pushes me to broaden my horizons and grow as a person. And then I try it.
Don't wait to discover your true courage at the most difficult times of your life. Start now. Ask yourself: 'What can I do today to be brave?'
Coleman's 'The Summer Of Impossible Things' (Ebury Publishing, £12.99) is out now.
Photograph: iStock