How to sell your car successfully
According to a survey carried out by car-selling platform tootle.co.uk, 68% of women in the UK dread selling their car. And 40% of women in the poll of 1,000 people fear being ripped off.  It seems they have good reason too, with 23% of females questioned confirming they'd had a bad experience selling a used car in the past. Here, Cara Whitehouse from tootle.co.uk shares her tips for car-selling success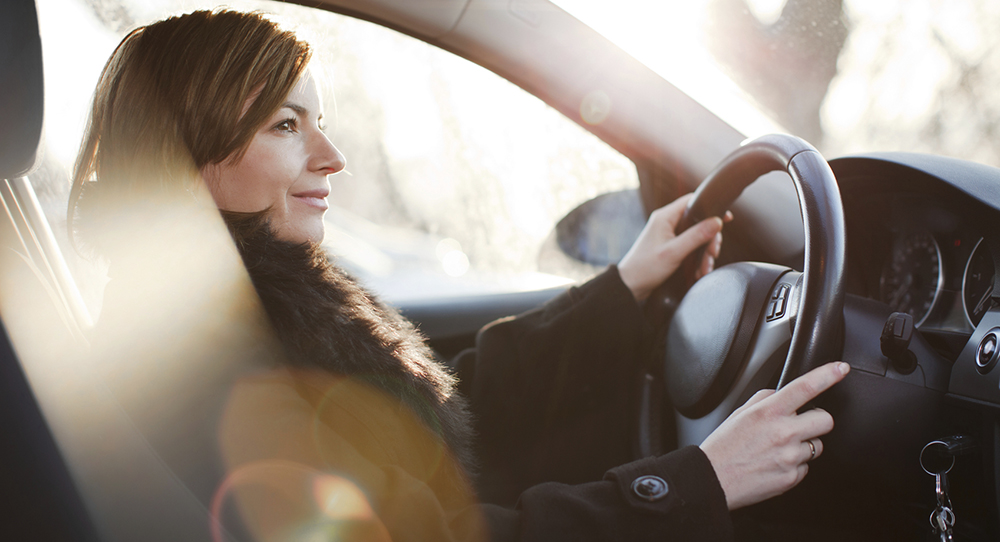 The outdated cliche that 'women are rubbish at cars' no longer rings true, with plenty of men admitting they also wouldn't know what to look for 'under the bonnet'. But there's no doubt that women are much more apprehensive about selling their car than men – with only 53% of men dreading the car sales process with 28% of them worried about being ripped off. But the data also tells another story – which is that fears ahead of the selling process are clearly higher than negative experiences after it.
So what can women do to get the best price for their motor? No doubt the horror stories weigh more heavily on women, with fears around personal safety and a perceived 'lack of knowledge about cars' cranking up the tension. But the reality is, many men don't know what to look for 'under the bonnet' either. And a few simple steps can put you in a winning position.
1 Pick your sales channel. Almost 1 in 5 women surveyed felt stressed by deciding where to sell their car. Put simply, you have two choices:
Sell privately. On the plus side, this should get you the most money but be realistic when you're estimating value, and lower your asking price if your car has any damage. If you price too high, you'll simply get no interest.
The downside of selling privately is you're selling to another member of the public, which means you'll have to meet, haggle and transact with strangers. If the thought of random people coming to inspect your car or handling cash payments concerns you, opt for the safer route of selling to the trade.
Sell to a dealer. You'll likely get the best price from a dealer who specialises in your make (eg Ford or BMW) or type of car (eg luxury or 4×4). But make sure you shop around. You might get a low offer if a dealer happens to have too many cars like yours on their forecourt, or a great price if they have a customer already lined up for it, so get several offers to be sure you've got the best before agreeing a sale.
If you haven't the time or inclination to visit and haggle with multiple dealerships, use a platform like tootle.co.uk to get multiple offers from competing dealers around the country. That way, you can be confident you've got the best.
2 Know your car's value. Pricing is notoriously tricky depending on age, mileage, model, demand and numerous other factors. Online tools such as those from Parkers, CAP and Auto Trader will give you a good ball park figure, as will the car-buying services which generally offer the lowest prices, but set a useful benchmark. All these tools simply ask for your registration (from which they can pull your car's details) and your mileage in order to give you a valuation.
Be aware that selling to a dealer won't get you as much as selling privately, though it should be quicker and a lot less hassle. And remember that whether you sell privately or to a dealer, you won't get as much for your car as you'll see it being sold for on a forecourt. (Cars sold by dealers come with warranties and other consumer protections that add to their price tag.)

3 Clean your car – inside and out
It may sound obvious, but this is a must. A dirty, messy car can suggest to buyers that it hasn't been well looked after. So whether you're taking pictures for a classified ad or planning to sell to a dealer, make sure the car looks its best – inside and out.
4 Sell your car's features!
There can be huge variances in prices for different 'specs' of what can otherwise seem like the same car. Different engine sizes, special editions and petrol/diesel versions all affect desirability and value. Make sure you're specific about your exact model and highlight any options it has, such as leather seats or special headlights. Although options don't always have a high second-hand value, they can make your car more attractive than similar models on the market and help it sell quickly.
If you need to take pictures of your car for a classified ad, make sure they show it off to its best. Take images at wing mirror height of the front, back, sides and diagonals (showing the bonnet and side), as well as the wheels, interior seats and dashboard. Ensure all electronic instruments are turned on so buyers can see it's all working!
5 Know your history
Having information on a car's service history is incredibly valuable. A car with full service history can sell for up to 20% more than one with none – so use this as leverage. Before meeting any buyers, have proof of all your services to hand and invoices for any work completed.
It's also worth describing the car to potential buyers – what it's like to drive, its reliability – as well as explaining why you're selling. A good reason, such as getting a company car, or needing to trade up to a family car, will reassure them that you're not offloading a problem vehicle!
6 Haggle with confidence
Over a quarter of women surveyed found haggling the most stressful part of selling a car. The key to feeling confident during negotiations is knowing what your car is worth. Use the online valuation tools already mentioned – and play offers off against each other, especially if you're selling to a dealer. It might just get you a few hundred quid more.
Common wisdom suggests you should let someone else show their hand first, right? Wrong! Studies have shown that final prices normally end up closer to the opening offer than the counter-offer. So provided you've got a good sense of your car's value, get in there first!
Even if you think you have no idea what you're doing, don't let buyers know that! Before you meet anyone, have in mind a minimum price you'd be willing to accept and stick to it! Be assertive and remember that you can walk away at any point if the deal doesn't look good enough.
Cara Whitehouse is the chief marketing officer at tootle.co.uk an online platform helping customers find the best offer for their car from a network of competing dealers.
Photograph: iStock