Eating out at Market Hall, Victoria
We visit Market Hall Victoria, a fantastic food court in a restored Edwardian arcade, and feast our eyes (and bellies) on the offerings…
Food halls are the future of easy, grab n' go eating. It's such a great concept and one we don't see enough of in the UK – a stylish space (in the case of Market Hall, Victoria, the restored Edwardian arcade bays of Terminus Place) with plenty of seating and lots of appealing food vendors to choose from, plus a couple of well-stocked bars. It's the perfect solution to eating out in a group – just find (or book) a table, then people can choose which type of food they'd like, but you still all get to eat together. The background soundtrack of 60s and 70s soul, Motown and disco created a welcoming vibe when we visited – the volume was just right too with no need to shout in order to hear each other!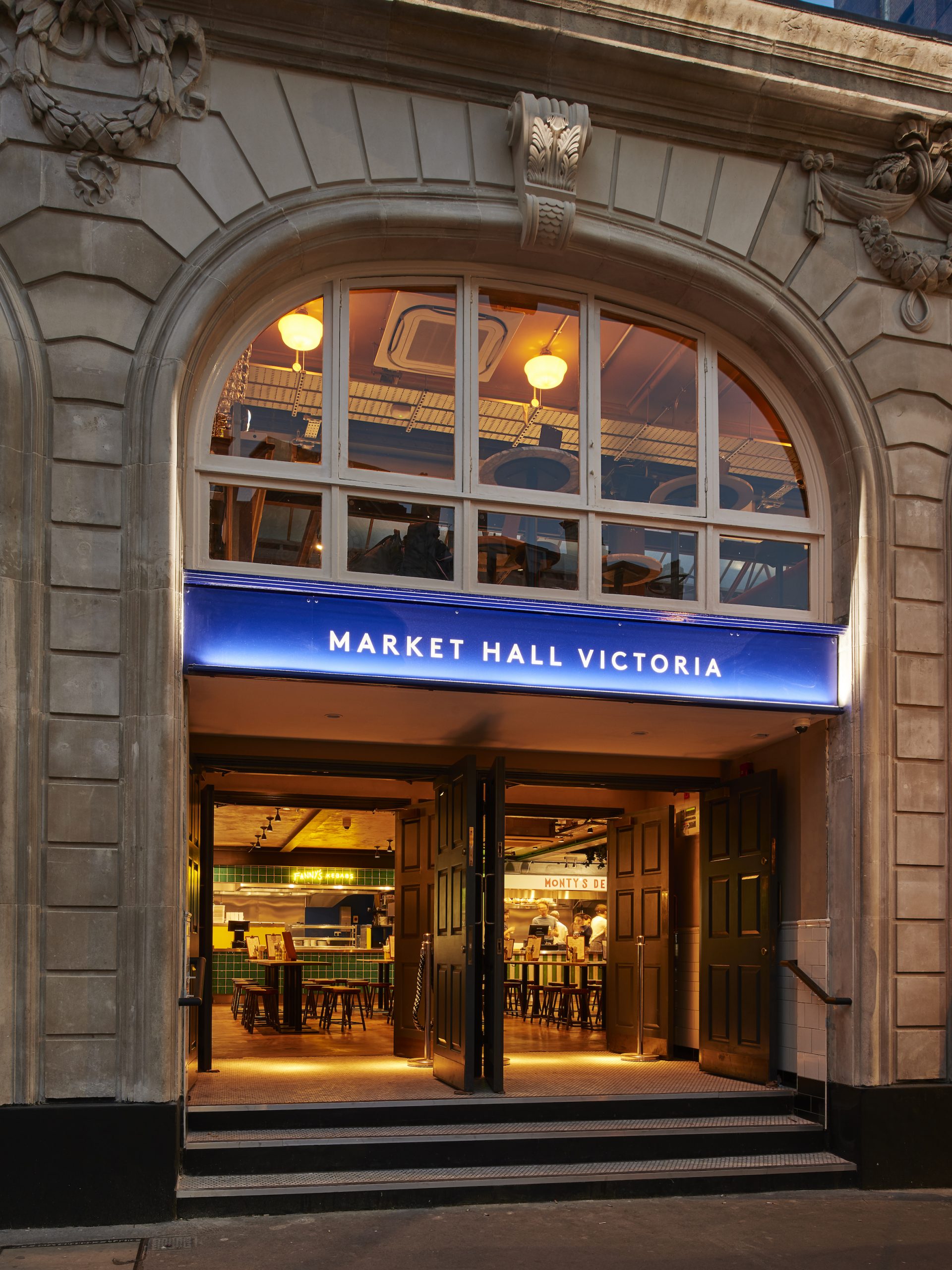 As you step inside the entrance, the amazing array of food smells greets you and you know you're in for a treat. Vendors at Market Hall Victoria include Press Coffee (coffee shop), Nonna Tonda (Italian), Gopal's Corner (Malaysian), Baozi Inn (Cantonese), Flank (nose-to-tail meat), Kerbisher & Malt (fish and chips), Squirrel (healthy eating), Koya Ko (Japanese), Super Tacos (Mexican), Bun Shop (steamed savoury buns), Monty's Deli (Jewish-American deli), Fanny's Kebabs (lamb, chicken and salad) and bars serving British craft beer and spirits.
So, what would you choose? It all looked appealing to me but in the end I went for Super Tacos and had a chicken burrito, stuffed with black beans and fresh greens, guacamole and smoky spices served with a handful of tortilla chips and tangy, fresh tomato salsa. Super it definitely was!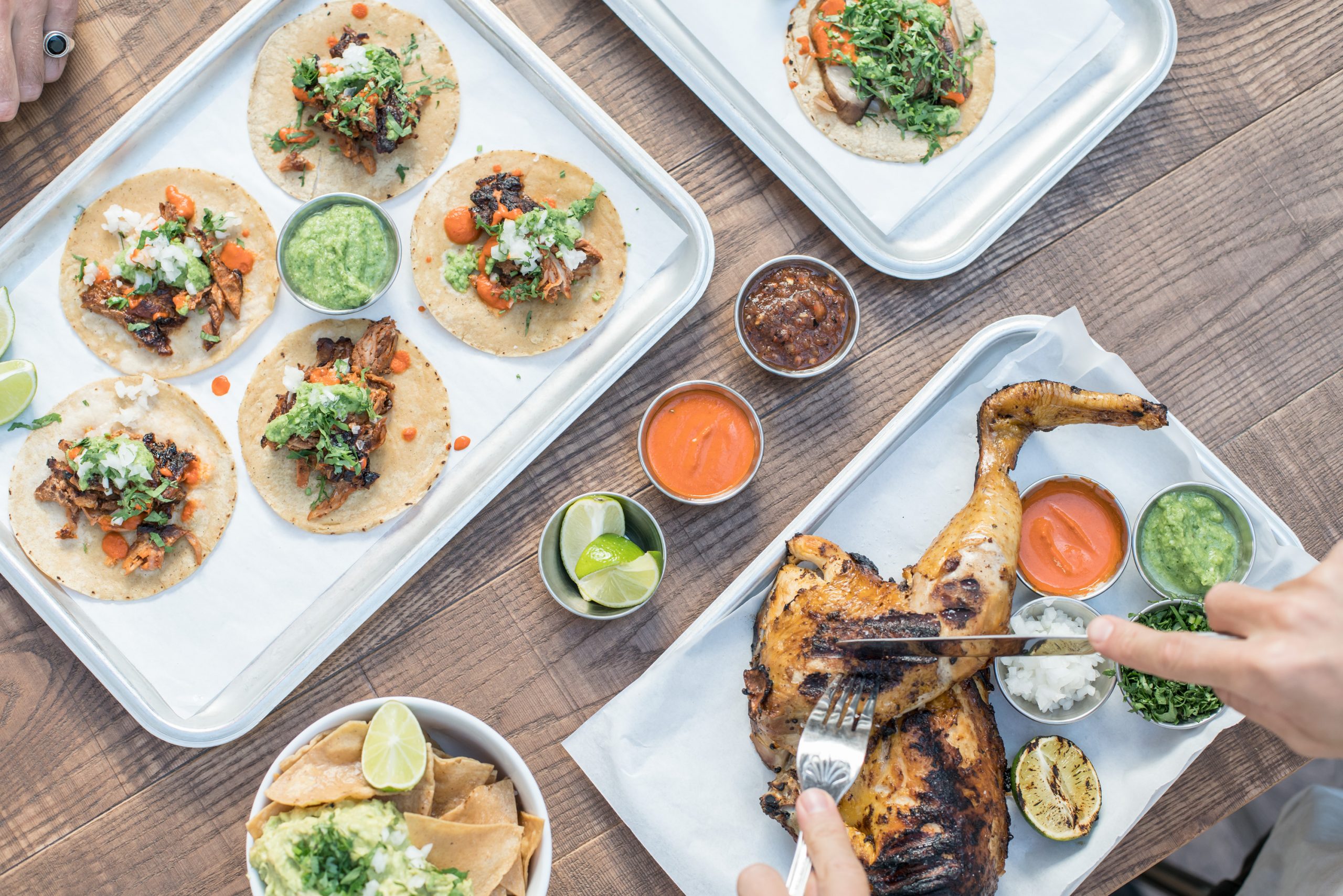 Hubby went for the Reuben sandwich from Jewish deli Monty's Deli – inspired by the famous Katz's deli on Manhattan's Lower East Side, Monty's serves a salt beef or pastrami sandwich with mustard, Swiss cheese, sauerkraut and Russian dressing, and it is a proper doorstop of a sandwich, generously filled, and served with a pickle on the side. No surprise that it went down well!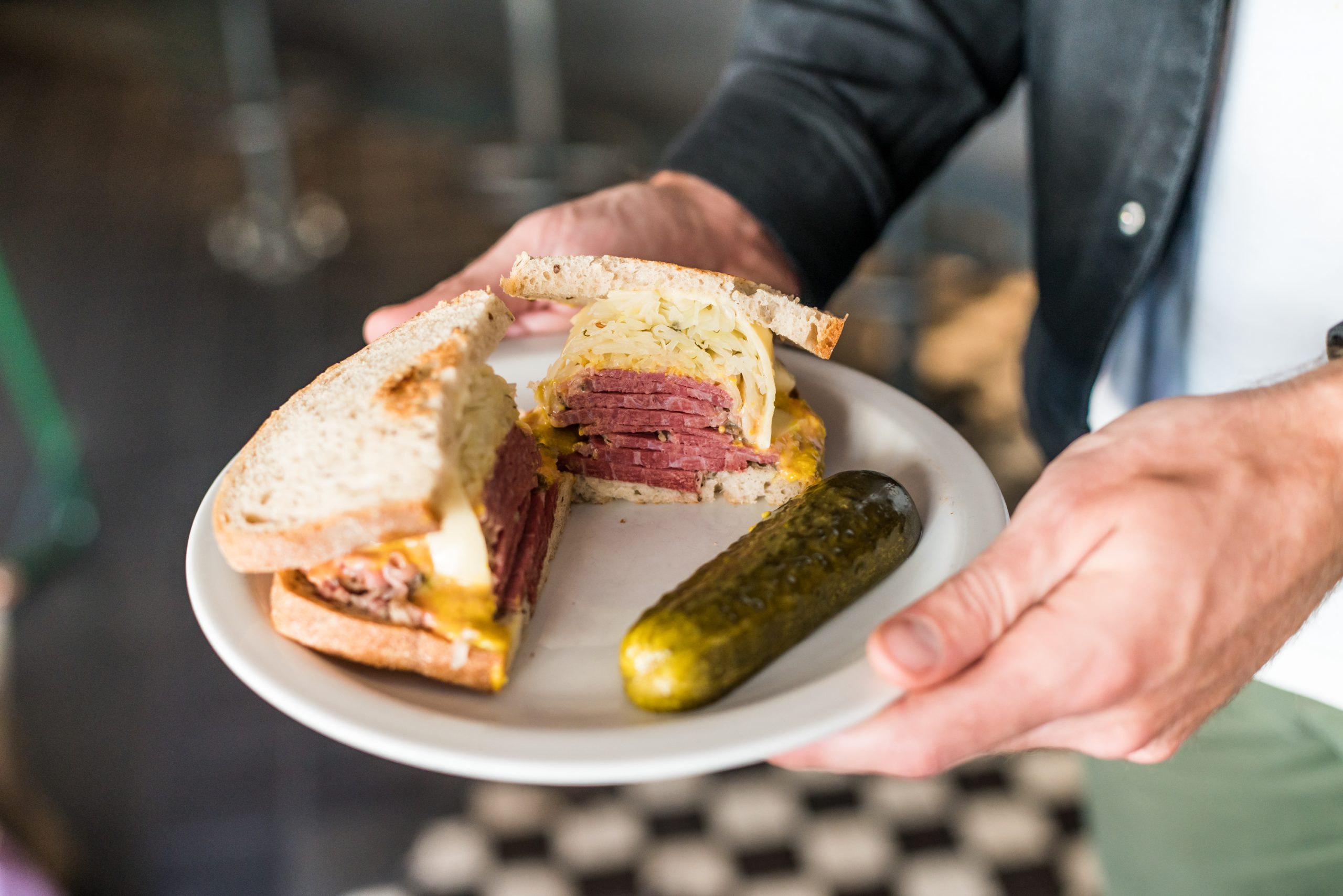 We're already planning our return trip to work our way around each and every vendor! To find out more, visit markethalls.co.uk
Photographs: Christopher Horwood