Discover your True Business
Kat Byles, founder of the True Business School, invites you to unleash your heart's wisdom on what you were born for and live life in harmony with your true nature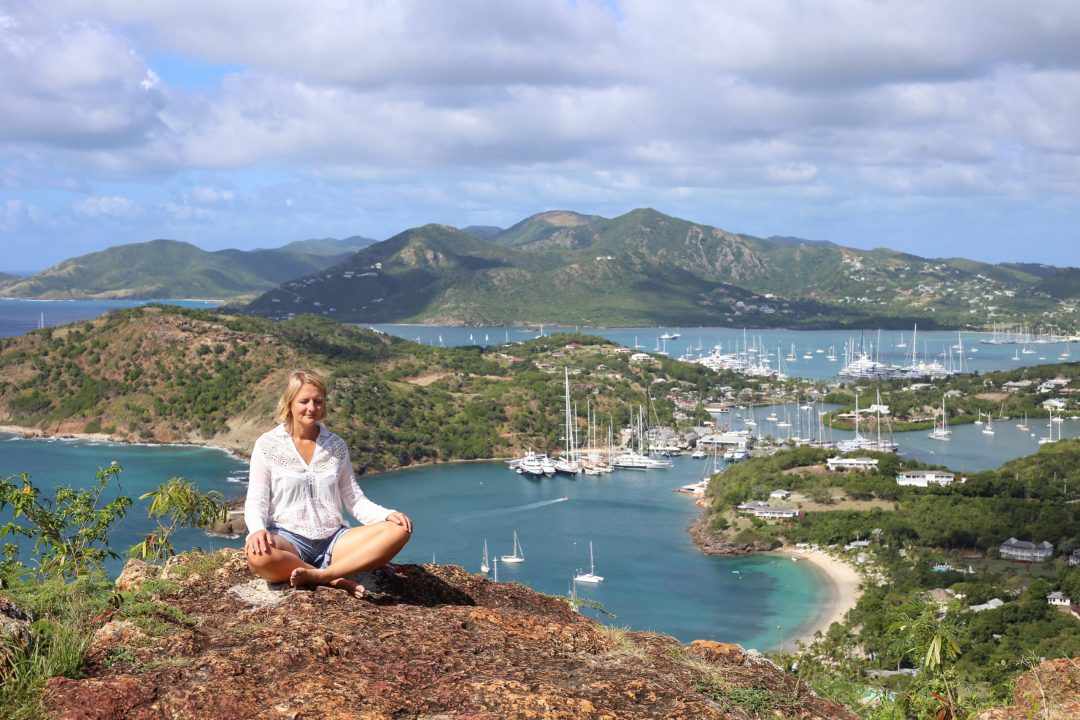 We all have a True Business. Whether it's an innate ability to teach, heal, inspire or transform. Perhaps it's to trade, create, write, paint, nurture, invent, make new discoveries, cook, code, grow plants or mix herbs. Your True Business is so natural to you it doesn't feel like work.
Held within your heart, ready and waiting for you to discover, lies your true nature and purpose, your talents and gifts. As you listen to and follow your heart's wisdom – your inner compass – your true nature and purpose, talents and gifts emerge and form the business you were born for.
Business doesn't have to be blood, sweat and tears, lean in, push through, make that sale, and meet this goal. Working in harmony with your true nature, no longer fighting it, you experience connection, creativity and wellness. Depression, anxiety and overwhelm fall away to be replaced by clarity, peacefulness and fulfilment. There is a calm, inner confidence from being who you are and knowing what you came for.
At 42, I was struggling with burn out and exhaustion. I'd left a six year position as a global communications director working with the biggest names in sport where a ninety-hour week was the norm.
Two years on, my energy was still running on empty, so I followed my intuition to Antigua, an island in the Caribbean, for a holiday. Or so I thought. Swimming in the turquoise sea on the last day, my heart spoke loud and clear: 'You are not done. You need to come back and float in this sea every day for a month.'
Returning five weeks later, I walked barefoot on the sand, ate mangoes from the tree, watched the sun rise and set and floated every day in the sea. This immersion in nature restored my wellness. Then it began to feed me with inspiration.
The True Business model, a ground-breaking way of being in business was born and I was its first customer. Step by step, a new business structure replaced my ninety-hour week with a three day week for the same level of income, giving me time to be with my family and create a new relationship. My home moved from living alone in Bath to living with my partner in Antigua in a small, beachside village where I could swim and connect with divine inspiration every day.
This wasn't a smooth, direct road. Rather a series of learning new behaviours. Learning to hear, trust and follow my heart's wisdom, which had been drowned out by fears. Learning compassion for myself and to let go of hard work and other limiting beliefs. Learning to surrender to the flow of life and grow my capacity to receive.
As I shared True Business with other creatives, teachers, healers, artists and pioneers they experienced similar transformation.
Bex Shindler, founder of The Mindful Kitchen, a creative, plant-based chef was stuck, fearful of stepping fully into her business, doubting she could make it a success. As she began to listen to her heart's wisdom, she took action to courageously show up weekly on Facebook Live teaching plant-based recipes for our daily lives. She grew in confidence and six months later was invited to cook for US musicians, The Black Eyed Peas.
Steph Magenta, a certified breathwork teacher and shamanic practitioner previously owned four juice bars & clean food cafés before burning out. Steph was running the social media accounts for other businesses when she began to feel a strong dissatisfaction, a feeling of being out of alignment.
Following her heart's wisdom Steph set up a 21 day breathwork challenge on Facebook and invited her friends. Over 1000 people participated and breathwork teachers from around the world contributed different classes each day, all for free. Steph was now standing at the centre of the breathwork field as an advocate and teacher. Her first and second breathwork facilitation training sold out. She was back in the flow running her True Business.
Where does your heart's wisdom want to take you and your business?
3 Steps to Your True Business
Step 1. Connect
Begin by connecting to your heart's wisdom. Meditation, being in nature and journaling are my preferred ways. You may like to move, sing, paint, pray or something else to plug in!
Step 2. Receive
Ask your heart's wisdom to share the key elements of your unique True Business blueprint. Over time, allow the following to unfold:
… Purpose, your reason for being on earth and in business
… Audience, the people your true nature and purpose naturally serves
… Offering, your signature product with the highest value for your audience
… Prosperity, the jackpot financial structure naturally meeting all your needs
… Vision, your heart's vision of your True Business flourishing
Step 3. Flow
Take consistent action inspired by your heart's vision. Take this action as an offering of love, free from expectations. This opens up a whole new world of possibility and opportunities for you and your True Business to flourish and grow.
Kat is the author of upcoming book 'Your True Business: unleash your heart's wisdom on what you were born for.' True Business, the 6-week online course begins on 19 April 2021. Join the global business community of creatives with heart here.
To listen to Kat's guided meditation to help you unleash your heart's wisdom, click here.