Nutrition Notes: Four miracle spices
We tend to avoid spice in the summer but, argues Eve Kalinik, these potent healing powerhouses should be eaten all year round. Here's how to become a spice girl…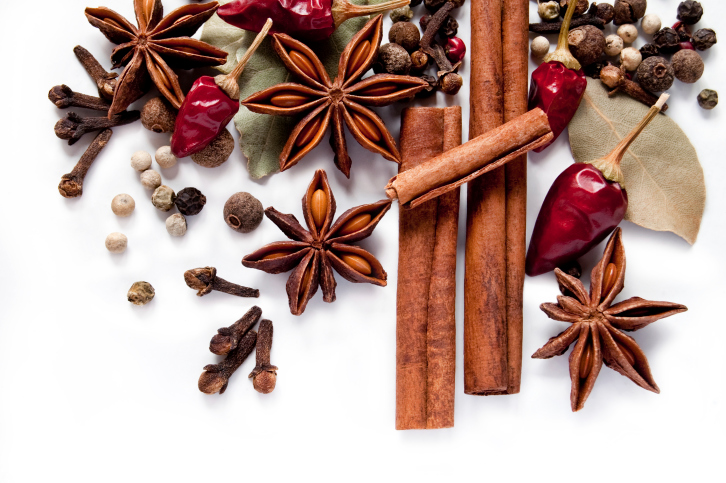 Almost all spices are really great at keeping our digestive systems happy and healthy, as they contain anti-fungal, anti-viral and anti-bacterial properties, which help to kill off the gut bacteria we don't want while letting the good guys rock. This means less of the unpleasant bloating, pain
and general upset tummies.
Spices are also a great source of antioxidants, which help to mop up all those free-radicals that we're generating and have to cope with on a daily basis.
Here are a few of my heroes – all of which possess incredible health benefits:
Turmeric has been used for centuries for its anti-inflammatory and detoxification properties – it slows premature ageing by scavenging free radicals that cause damage in the body.
Ginger is famous for its immunity-boosting benefits. Grated and eaten when suffering the sniffles, it is proven to boost immunity, and is also great for nausea, as its potent oils help to calm the digestive system.
Cinnamon adds a delicious kick to porridge and nut milks, and is fab in soups and stews. It's also rich in chromium, so it supports blood-sugar balance and can stave off sugar cravings. A great replacement for any sugar, syrup or sweetener!
Star anise with its beautiful shape and distinct liquorice taste is a super spice that helps moderate stress response and supports an increase in the happy hormones in the brain.
For more from Eve, go to evekalinik.com